Iain Stewart named Merigomish's Firefighter of the Year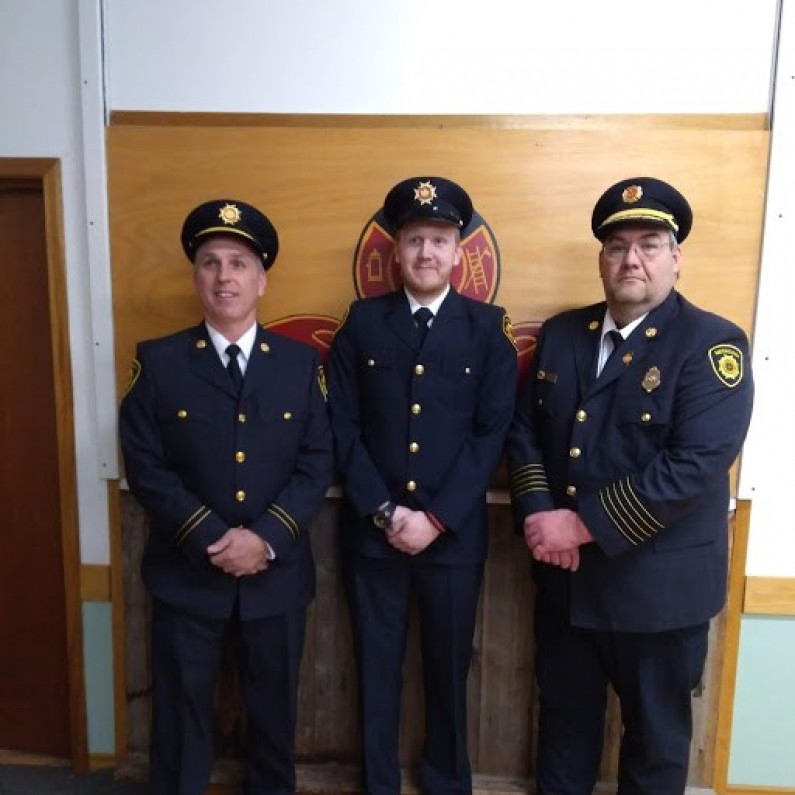 Iain Stewart, centre, of the Merigomish Fire Department was recognized as this department's Firefighter of the Year by Chief Paul Schnurr and Deputy Chief Troy Miller during its Annual General Meeting on Feb. 18, 2019. 
For 45 years the Merigomish & District Volunteer Fire Department have served their communities willingly and unselfishly. 
Fire Department volunteers in attendance for the AGM (front row left to right): Mattea Miller, Kenney Miller, Vice President Gor-die MacKinnon, Breanna McGee, Treasurer Bob Raynor, Arnold MacDonald, President Jim Sullivan. Back Row: Philip McGee, Robert Lange, Deputy Chief Troy Miller, Iain Stewart, Chief Paul Schnurr, Secretary Mark Holiday, Robert Castonguay, David Miller, Donnie Miller.