Artist Recognition Wall in Lismore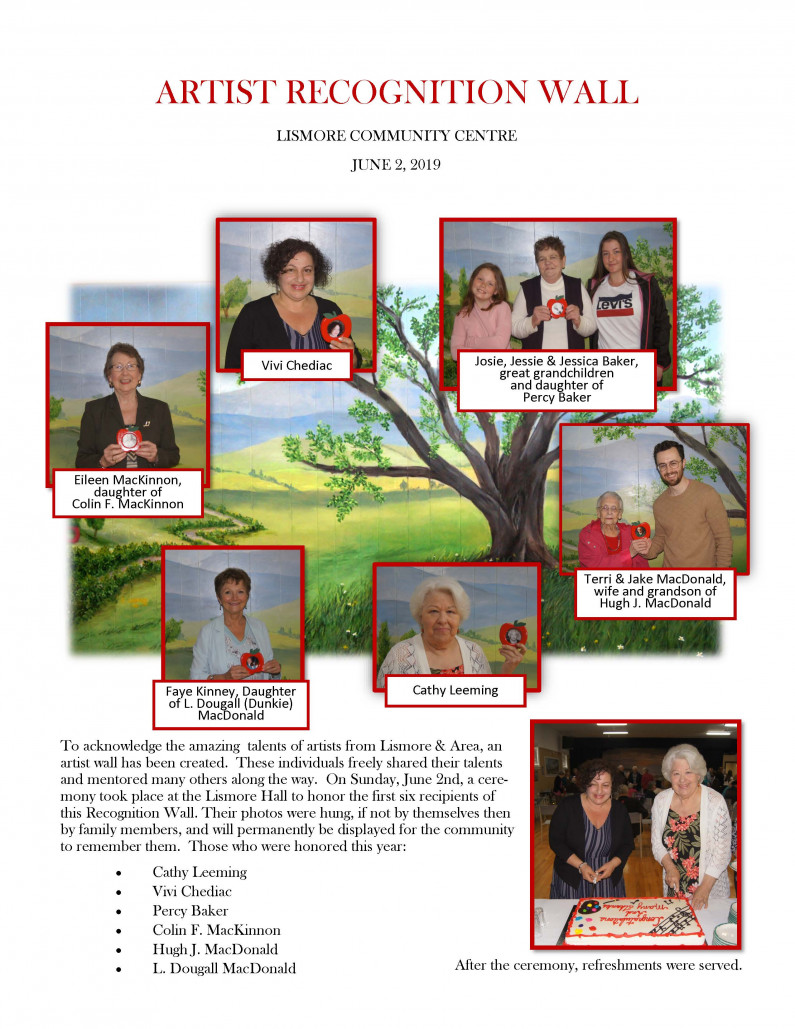 June 2nd, 2019 was a day to celebrate in the community of Lismore as dozens of family members and friends gathered to acknowledge the contributions made by six outstanding members of the community.   It was also an opportunity to reflect upon the rich heritage of talented people who have made the community a special place in which to live.
An artist wall was created in the community center.  A large apple tree stands in the middle of the 5 by 10 foot mural and on that wall family members placed a wooden apple with the photo of their loved one.
This will ensure their memory will live on well into the future.  Those recognized were Hugh J. MacDonald. L. Dougall MacDonald.  Vivi Chediac. Percy Baker and Cathy Leeming.