Breanna McGree names Merigomish's Firefighter of the Year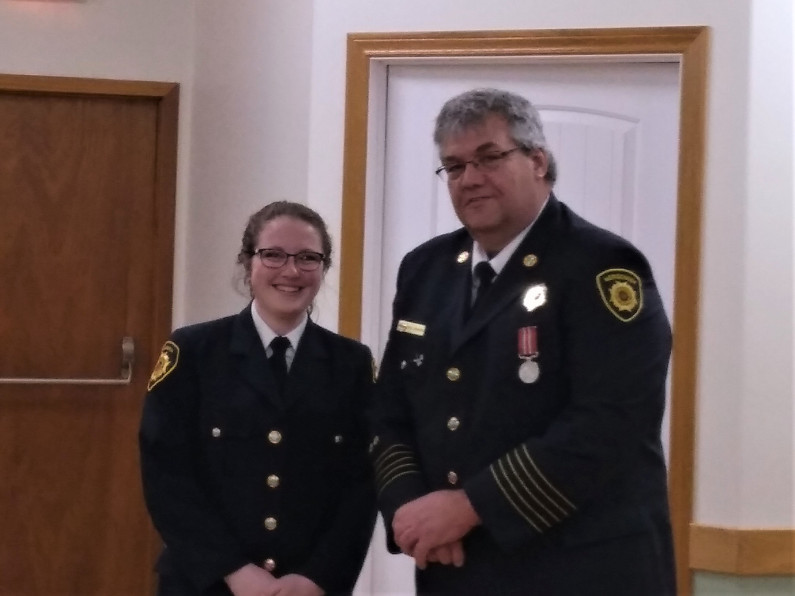 The AGM for the Merigomish and District Fire Department and Breanna McGee was recognized for Firefighter of the Year. She is seen receiving the award from Chief Paul Schnurr.
The current members of the Merigomish Fire Department include, front row, left to right: Melissa Castonguay, Philip McGee, Mark Holliday, Jim Sullivan, Bob Rayner, Arnold MacDonald. Center row, left to right: Chief Paul Schnurr, Christian King, Steve Jones, Breanna McGee, Brett Graham, Gordie MacKinnon, Robert Castonguay, Donnie Miller.
Back left to right: Kenny Miller, Robert Lange, Iain Stewart, Troy Miller. Missing from photo: David Miller.