District One Fitness Challenge a Success!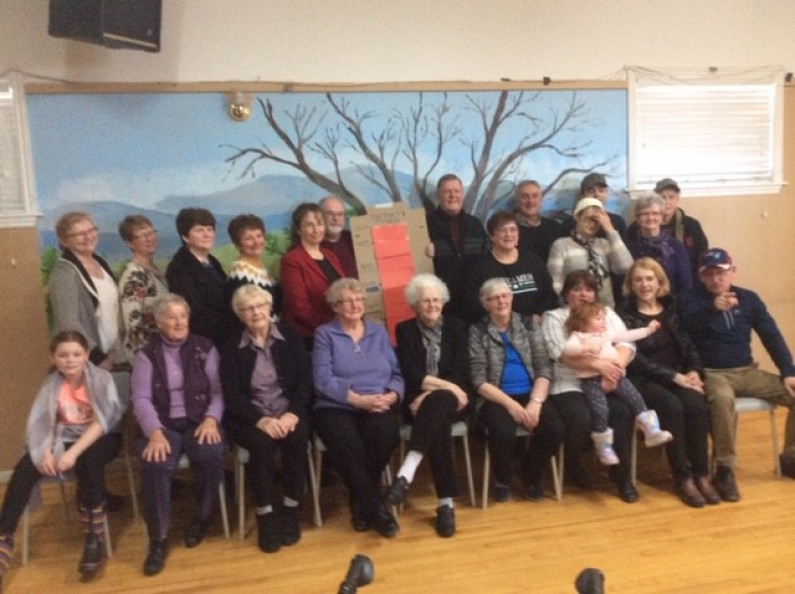 When 142 people from District One signed up last November 25th for the 10th annual district wide fitness challenge, they had no idea of the challenges Mother Nature had in store for them over the next seventy five days.  
Besides the obvious fluctuations in temperatures, participation in this program became a constant part of their daily lives.  " When you post your tally sheet on the fridge door, you are reminded each day to make daily entries," says Mitchell MacDonald, one of the team captains.
"Our goal was to accumulate 40,000 km, toughly the distance to get us to Europe and back.  We wanted to honour the hundredth anniversary of the ending of the first Great War," chairperson, Don Butler said.
As it turned out, the citizens of District One far exceeded their goal, chalking up an impressive 56,170 km. They did it by knitting in their homes, by swimming in one of the neighboring town pools, by playing on a sports team, by walking the dog or jogging with a friend. No matter what the activity, they all shared in the proud feeling that they were part of a team determined to turn an otherwise dark gloomy time of the year to an exciting, energized group of people more fit and healthy than they would otherwise have been.
"We had people from ages five to 99 participating," said Butler.  "We live in a very rural part of Pictou County, 40 km from the nearest urban center. This goes to show what you can do with limited resources and lost of determination."
Even residents travelling to far off corners of the globe kept tally of their km and reported in. This is a great success story! One which could be repeated in many other parts of Pictou County.