Female National Hockey Team Setting up Camp in Pictou County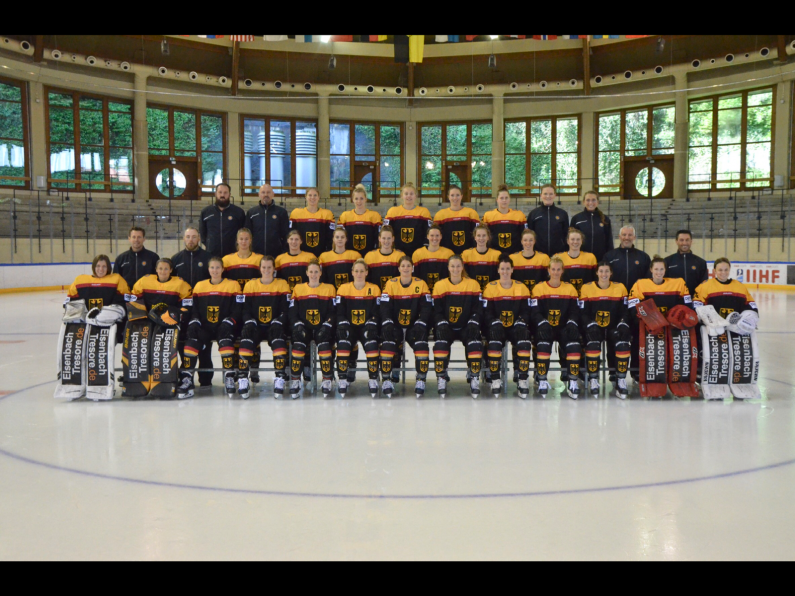 PICTOU COUNTY, NS – Pictou County will host a National Women's Hockey Team before the World Championships in April.
Team Germany will be spending the week of March 23 to 29 in Pictou County as it prepares for the 2020 IIHF Women's World Championship. This is an annual tournament consisting of the world's top 10 women's hockey countries.
The 2020 Women's World Championship tournament will be played at the Scotiabank Centre in Halifax and the Rath Eastlink Community Centre in Truro, N.S., from March 31 to April 10, 2020.
During its time in the area, Team Germany will practice out of the Pictou County Wellness Centre once a day from 10 a.m. to Noon. Practices will be open to spectators. An exhibition game will be held on March 25 and possibly March 27. A more detailed schedule of events and volunteer opportunities will be available in the first week of March.
"This is an exciting and new opportunity for Pictou County," said Cindy MacKinnon of Destination Eastern and Northumberland Shores. "We will have a national level women's hockey team living and practicing here as they prepare for some of the biggest games of their season. We are continuing to work on finalizing plans that will allow the community to welcome the team and raise awareness about the female program."
The Pictou County Wellness Centre, which recently hosted Pinty's Grand Slam Curling, will be providing on-ice and in-house services to the team throughout the week. This will include allotting ice time for games and practices as well as making sure it has access to gym facilities, laundry, its own dressing room, and community rooms if needed.
"Hosting a female camp in Pictou County is something new for the Wellness Centre, and it allows us to prove once again that this is a world-class facility that can host national events," said Chad McDavid, marketing, advertising, and brand communications officer of the Pictou County Wellness Centre.
This is also an excellent opportunity for children and adults to learn more about the female hockey game that is continuing to grow locally, provincially, and nationally.
"Having the IIHF Women's Hockey Championships hosted so close to Pictou County was a huge thrill for everyone interested in the game, especially when you have Nova Scotia role models like Blayre Turnbull and Jill Saulnier on Team Canada, but now being able to watch a national team practice or play in our rinks is an incredible bonus," said Lesley Heighton, Fundy Highland Female Regional Director for Hockey Nova Scotia. "We hope there will be some development opportunities between local hockey players and Team Germany."
Team Germany, which is currently ranked 9th overall in the Women's World Ranking, plays its first game on March 31 against Japan at the Rath EastLink Community Centre in Truro. Teams in the B Pool will be playing round-robin games out the Rath EastLink Community Centre while the A Pool will play in Halifax at the Scotiabank Centre.
The championship is divided into two pools with Germany in Pool B along with Czech Republic, Denmark, Japan, and Hungary. Pool A consists of Switzerland, Canada, United States, Finland, and Russia.
Tickets for the IIHF Women's World Hockey Championship can be ordered at https://www.iihf.com/en/events/2020/ww/static/13767/tickets.
Photo Credit: HHOF