Fire Department Display and Parade Saturday to Kick Off Fire Prevention Week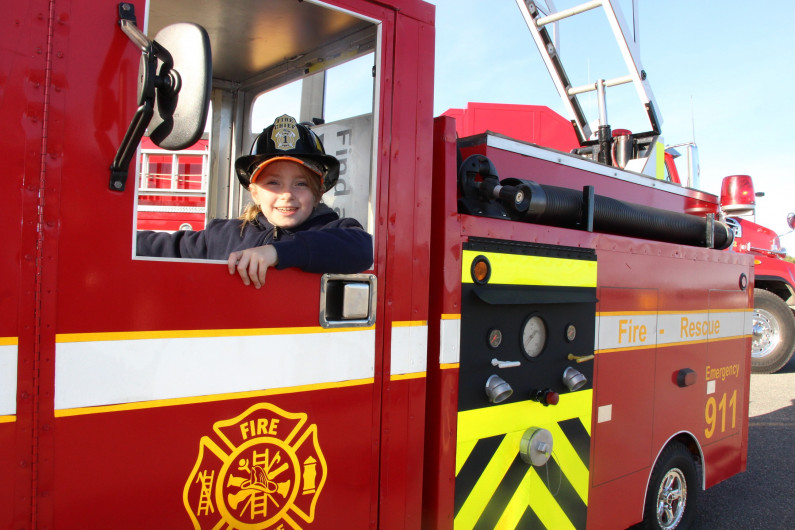 PICTOU COUNTY, NS - It's Mutual aid for fire prevention.
Local fire departments are joining together this Saturday to kick off Fire Prevention Week with an open house and displays at the Wal-Mart parking lot from 430-630 p.m. followed by a five-town fire truck parade at 645 p.m.
The trucks will leave the Westville Road to the Town of Westville then to Stellarton, New Glasgow, Trenton, Abercrombie and finishing in Pictou where there will be a meet and greet at the Pictou Fire Hall.
"We hope every department in the County will be participating," said Joe MacDonald, chief of the Barney's River Fire Department. "It's an opportunity for people to talk to the departments and look at the apparatus displays."
MacDonald is hoping Sparky the Dog, the fire departments' mascot, will make an appearance as well as a model truck built by Westville Fire Chief Ken Dunn which was a big hit among the younger generation at last year's event.
Fire Prevention Week takes place the first week of October and it's message never gets old," said MacDonald.
"All firefighters are greatly appreciated but it starts at home," he said. "Smoke detectors save lives. It is a proven fact in this County. There have been many near misses but thankfully the smoke detectors detect the fire first. Escape plans are also very important, especially for youth. When smoke alarms go off, its scary business in the middle of the night and they need to know exact routes out of their houses."
Local fire departments will be visiting schools during fire prevention week as well as hosting open houses in hopes of spreading their message to as many people as possible. He encourages everyone to check on Facebook pages for local fire departments for a list and times of events.
Next week is also a good opportunity for adults to learn more about the work their departments do and how they can support them.
"It is always important to have volunteers," said MacDonald. "You don't have to fight fires. There are lots of jobs for people to do."