Grant Writing Workshop Nov. 26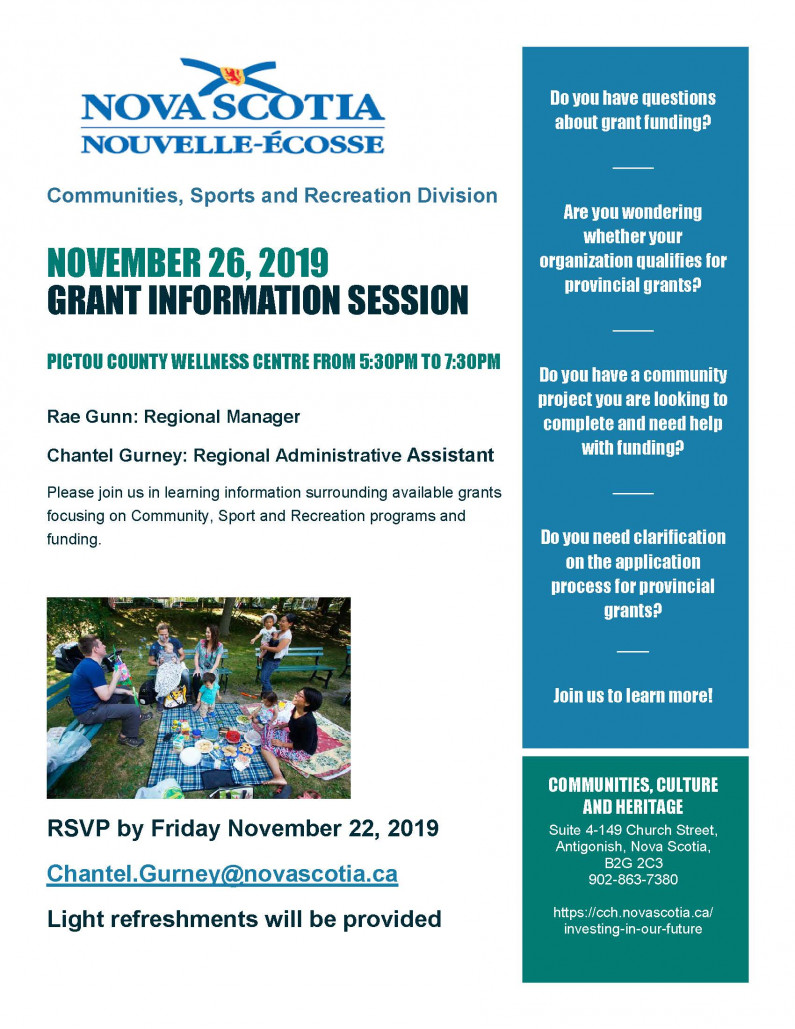 Community groups are the backbone of our municipal units and we realize there are times when they need some financial assistance to help with capital projects and programming.
During our recent open houses for our new recreation strategy, it was recognized that one of the biggest challenges facing community groups is accessing government funding through grants. Researching what grants are available and filling out the paperwork can be tedious and intimidating, to say the least, but help is on the way.    
Please see the attached information regarding a Grant Information Session for not-for-profit groups. It will be led by the Highland Region Office for the Communities, Sport & Recreation Division of the Nova Scotia Department of Communities, Culture and Heritage. We will also touch on grants available through the Municipality. An application overview and question/answer period with both provincial and municipal representatives will be included in the presentation.  
They are asking for you to RSVP by Friday, November 22nd to myself or Chantel.Gurney@novascotia.ca. There will be light refreshments provided for the session, so please do not hesitate to let us know if you have any dietary restrictions.
Date:           November 26, 2019
Location:    Pictou County Wellness Centre
Time:          5:30  to 7:30 pm