Local Fire Department offers a delivery service to those in need of goods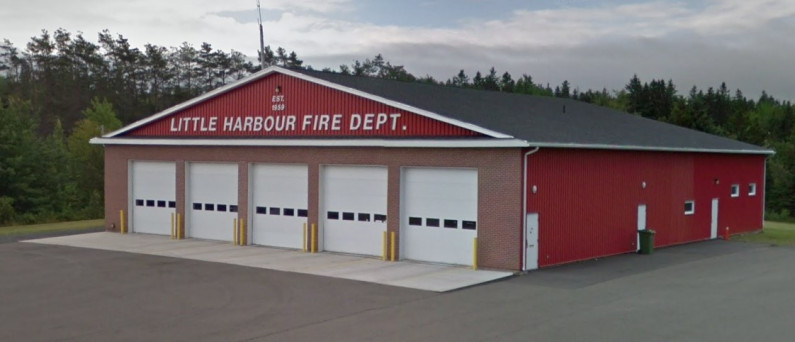 LITTLE HARBOUR, N.S. – A local fire department is serving its community in a new way during the COVID-19.
The Little Harbour Fire Department has posted on social media that it has volunteers ready to deliver food or medications to residents who are self-isolating or unable to leave their homes during the coronavirus crisis.
Greg Evans, Deputy Fire Chief for Little Harbour, said he came up with the idea after reaching out to another fire department member who recently returned from vacation and is self-isolating in their home.
"There is nothing wrong with him, but he can't go anywhere, and neither can his wife and kids, so I made the offer to go shopping for him," said Evans. "He has friends and family helping him out which is great but others in the community might not."
Evans said he put the idea out to other members as well because he works during daytime hours so others who are working from home or shift work might be able to fill in when someone else isn't available.
"I had about a dozen people from the fire department respond (to help out) and someone from the community. We haven't had anyone use our service yet and we don't expect a lot of takers because a lot of people probably have family and close friends to look after them, but if someone needs eggs or heart medication and their sister is going to get it tomorrow, but they need it today, they now have the option of calling us to pick it up."
He said the details of how the delivery service will work haven't been finalized, but he expects that when a call comes into him, he will put the message out to see if anyone is available to help. Once the item is purchased the arrangements can be made to get the goods and keep everyone safe.
Evans said this service is a way for the local fire department to continue serving its community in its time of need. The department has closed its hall for non-essential events and has postponed one of its largest fundraisers to keep the virus from spreading. Training nights have also been suspended for now and if the department is called out on a call, extra precautions will be taken to keep firefighters healthy.
"We are an essential service and emergency service and things have to be done and risks have to be taken, but we wear protective equipment such as gloves and bunker gear and have self-contained breathing apparatuses," he said.
Cleaning procedures are already in place for the gear and vehicles and this will always be re-enforced.
"We are going to slow down a bit and make sure we are doubly protected," he said.
Regarding medical assistance calls, protocols have been put in place that now has 911 screening calls to determine if only EHS should be present rather than calling out first responders.
He said mutual aid and automatic aid between fire departments is another useful tool that will be used to make sure no community goes without any emergency service.
Anyone wanting to take advantage of the Little Harbour Fire Department's delivery service can contact Greg Evans at 902-759-0633.
If you have a good news story from your community, please share it with us by contacting sueann.musick@munpict.ca