Lyons Brook Lunch and Learn starts spring sessions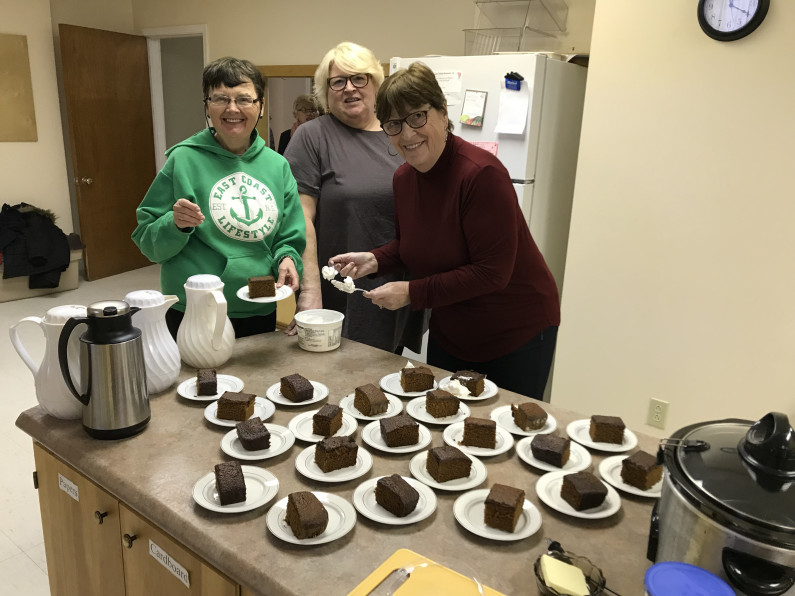 LYONS BROOK, NS –   The Women's Institute of Lyons Brook hosted its first spring lunch and learn Wednesday that included a lesson in cannabis.
Jayne MacCarthy with Health Promotion, Nova Scotia Health Authority, told about 25 people at the lunch and lunch in the Lyons Brook Church Hall that non-medical cannabis is now legal for sale in the province, but caution should still be used when using the drug.  
"If you want to avoid all risks associated with drug use then don't use drugs," she said. "That is the only way to avoid all risks.  If you choose to use drugs as an adult, and cannabis specifically, we say start low and go slow.   See what the effects of the first are before you take more."
MacCarthy outlined the effects of non-medical cannabis usage and added that cannabis can interfere with some medications and people should avoid taking it with other drugs or alcohol.
The lunch and learn also included a hearty meal of vegetable bisque soup and a biscuit, ginger cake as well as tea and coffee.   This is the first of three lunch and learns that will take place at the Lyons Brook Hall.  The next spring lunch and learn will be held May 1st at noon with a guest speaker from the Pictou County Volunteer Search and Rescue followed by another session on June 15 featuring Kelley Cavan who will speak about Canada's new food guide.