Monday Music in Alma hosts The Road from Stanfest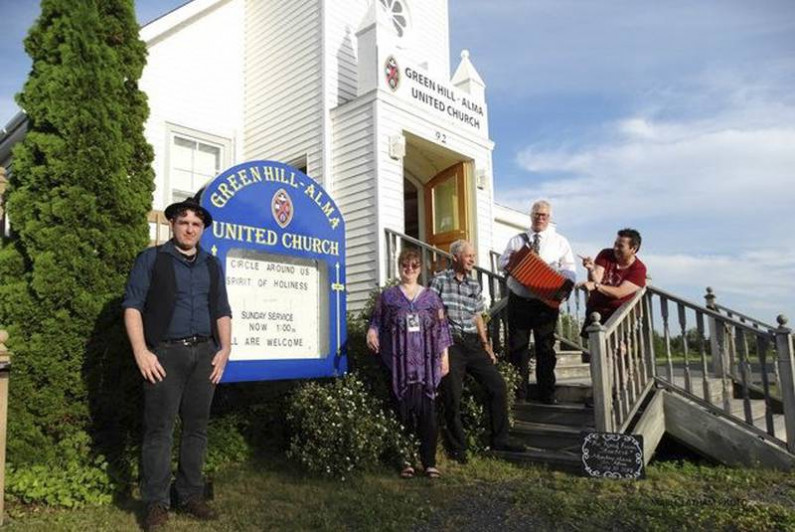 ALMA, N.S. — It's kind of like five shows in one – but even better. 
The Songwriter's Circle that features a number of participants from the 12th annual Sherbrooke Village Road to Stanfest Songwriters' Camp takes the stage at the Green Hill – Alma United Church on July 29 at 7:30 p.m. Last year's Road from Stanfest in Alma was one of the biggest concerts in the summer series and this one promises to be just as successful.
New Glasgow's Crystal Mann, who helped conceive the idea of the event, will host the circle once again. She brings her commitment as a musician and songwriter to the stage as well as her ongoing joy of sharing with her fellow musicians. As a music educator, Mann continually looks for ways to support both local music and musicians. This summer, she has worked on many projects, including that as children's entertainer with "Rainbow Express."  
Returning to the Songwriter's Circle is Ray Stewart. Respected in his work as an instructor at NSCC, Stewart also has gained the respect of both musicians and audience members in his songs that tell stories about people and situations that most find relatable and touching. Stewart is a favourite of many, not just in Alma, but throughout Pictou County.
Squeezy Bob returns to the circle from Cape Breton. A transplanted songwriter and musician from the UK, he delights his audiences with his stories and his songs. Squeezy Bob reminds us all that there is no such things as too much accordion or too much laughter. From the other end of the province near Yarmouth comes Connie Saulnier with the sounds of an Acadian heritage; choirs, musical gatherings, celebrations and the 'rock and roll' sounds of the surf. In her music one finds an explosion of passion, heart, soul and honesty… an Acadian soul, a worldly spirit.
Rounding out the circle is the newcomer Cameron Malloy. At only 18 years old, this distinctive singer-songwriter-guitarist, who hails from Moncton, has been recognized many times locally and on the national stage. He composes songs from his personal experiences and some from the "Old Soul" that he is reported to have within him. He released his first eclectic EP spanning multiple genres of music at the age of 12 and has since developed a deep repertoire of storytelling contemporary folk songs. Some of his accomplishments include: Canadian Songwriting Competition Semi-Finalist 2018, ECMA Radio - Friday Opening Artist 2017, Music NB Youth Showcase Artist 2015 and Stan Rogers Folk Festival MainStage Tweener 2015.
Like all the concerts in Alma, the admission remains at only $10 and all ages are welcome to the Road from Stanfest.
Story and photo provided by The News. www.ngnews.ca