MOPC Youth Group of the Year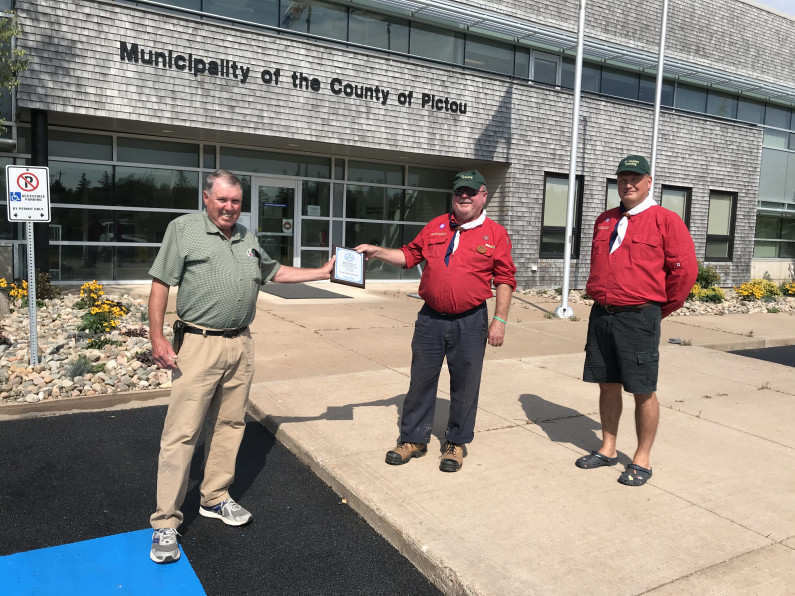 Normally we would honour our volunteer groups in April during a banquet but because of COVID-19 our plans had to change. Congratulations to all our volunteers who work so hard to make Pictou County a wonderful place to live.
Municipality of Pictou County Youth Group of the Year - Pictou County Scouting
Pictou County Scouting has been serving Pictou County for 93 years. Scouting hosts many activities for boys and girls including first aid, winter safety activities, campouts, fun nights, field trips, and cub car races. Last season, the club hosted 18 cubs and 14 scouts and hopes to be operating again this fall. The group can be contacted through the Scouting Canada website. Accepting the award from MOPC Warden Robert Parker, left, is Leader Dennis Raniowski and Secretary Shane Ranahan.