MORE RUN Continues to Spread Message of Love and Acceptance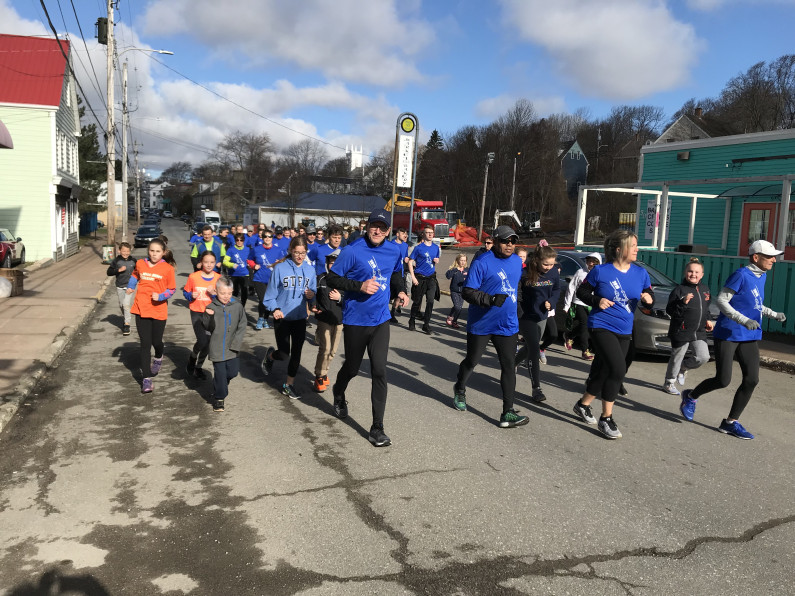 PICTOU, NS - Thirty years ago, Henderson Paris and three other runners set out on Pictou County roads to spread a message of love and acceptance for all.
Today, that message has been heard by thousands of school children and community members who join a much larger group of runners for the Marathon of Respect and Equality who continue to spread that same message.
"Thirty years ago, I had an idea that something had to be done throughout Pictou County to make our county more together, united and a peaceful place to live," said Mr. Paris during the MORE Run's first stop in downtown Pictou early Wednesday morning. "It really hasn't happened overnight. Unfortunately, there is still issues of racial discrimination that are going to divide communities, but by showing a united front that means a whole lot to me, to fellow organizers and runners. We believe after 30 years of continuously running through Pictou County, we still believe that we can be better than what were yesterday."
The MORE Run is celebrating its 10th year under the organizing committee led by Diane and Peter White after Mr. Paris ended his Run Against Racism which took place for 20 years prior to this the County.  
Mr. Paris said his involvement with this event is just about over, but he is counting on the youth in the community to keep the message of love and acceptance for everyone to be heard loud and clear.
"You the young people can daily make a difference in our schools and our communities and personally I am counting on you," he said. "My journey is just about over, I am still here, but for my more running part, it has deteriorated for sure.  I am looking for you to make a continuing difference in the schools. You must stand up and speak out to any indifferences to what you see. "
Mr. White presented Municipality of Pictou County Warden Robert Parker along with the Town of Pictou and school representatives with a thank gift for all their support over the years.     
"I was born in Pictou, raised here at a young age, taught in Pictou and I love Pictou County, but Pictou County and Pictou were not as welcoming, accepting and tolerant as a place it is today. If you stand up, and do what you think is right, do it for the right reasons and the outcome can be something special," said Mr. White.
Mr. White said this will be the last run his committee organizes but he hopes other people will carry on the message.
"We hope it will continue because we still need that education and awareness."