Multi- Sport Registration Dec. 4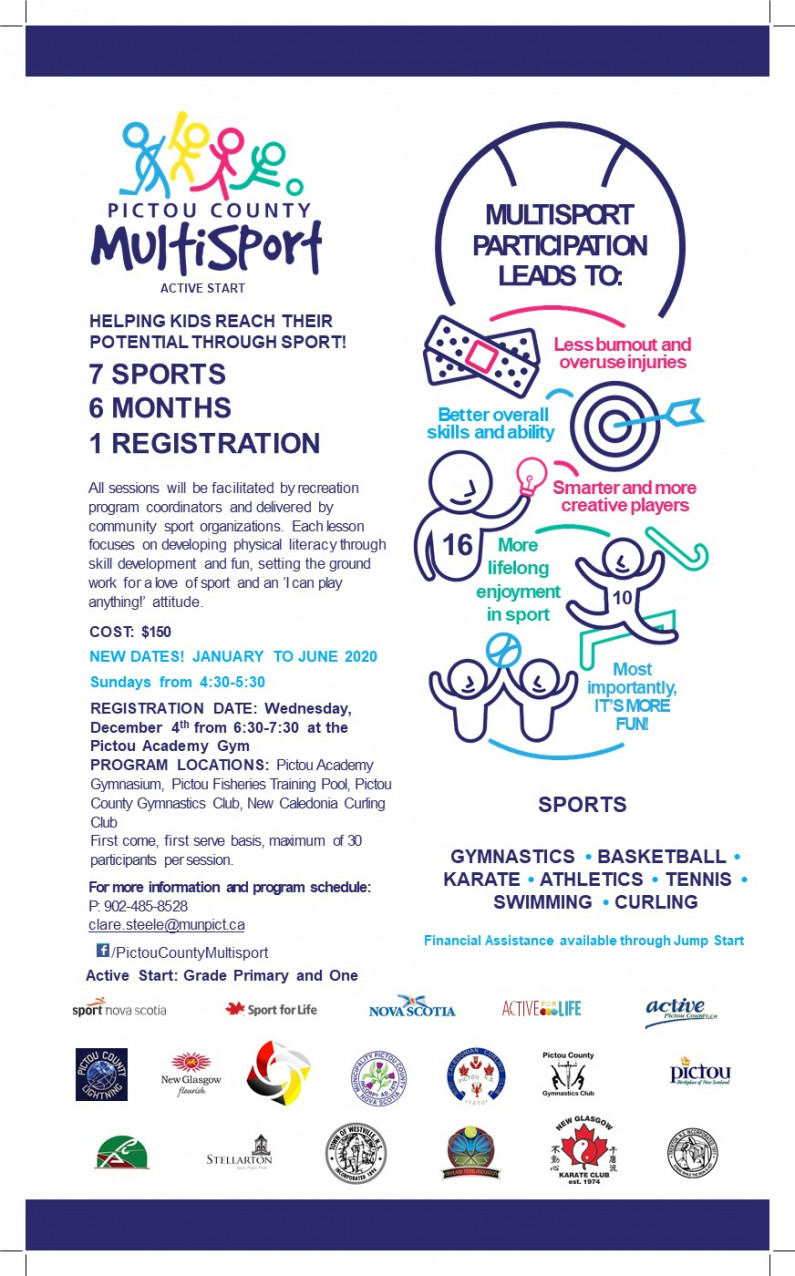 PICTOU –   Seven different sports in a six-month program for one registration fee. Things don't get much easier than that when it comes to getting your children to try new things.
The Recreation Departments in P Pictou County are hosting a six-month multi-sport program that will allow children in grades primary and one to try a new activity led by community sport organizations.
This year's program will take place in Pictou West except for a session at the Pictou County Gymnastics Club and is open to everyone within these age groups.
"Multi-sport allows youth to develop fundamental movement skills without having to specialize in one sport at an early age." says Clare Steele, Active Communities Co-ordinator with the Municipality of Pictou County Recreation Department.
 Sports include:
Basketball – Pictou Academy Gymnasium
Karate – Pictou Academy Gymnasium
Athletics – Pictou Academy Gymnasium
Tennis – Pictou Academy Gymnasium
Gymnastics – Pictou County Gymnastic  Club
Swimming – Pictou Fisheries Training Pool
Curling – New Caledonian Curling Club

Registration for the program will take place on Dec. 4 from 6:30 -7:30 p.m. at the Pictou Academy gymnasium.  The cost is $150 for the entire six-month program.   
The program will take place from January to June 2020 on Sundays from 4:30 -5:30 p.m.   The first session will take place Jan. 5.