Happy Birthday Mr. MacKenzie!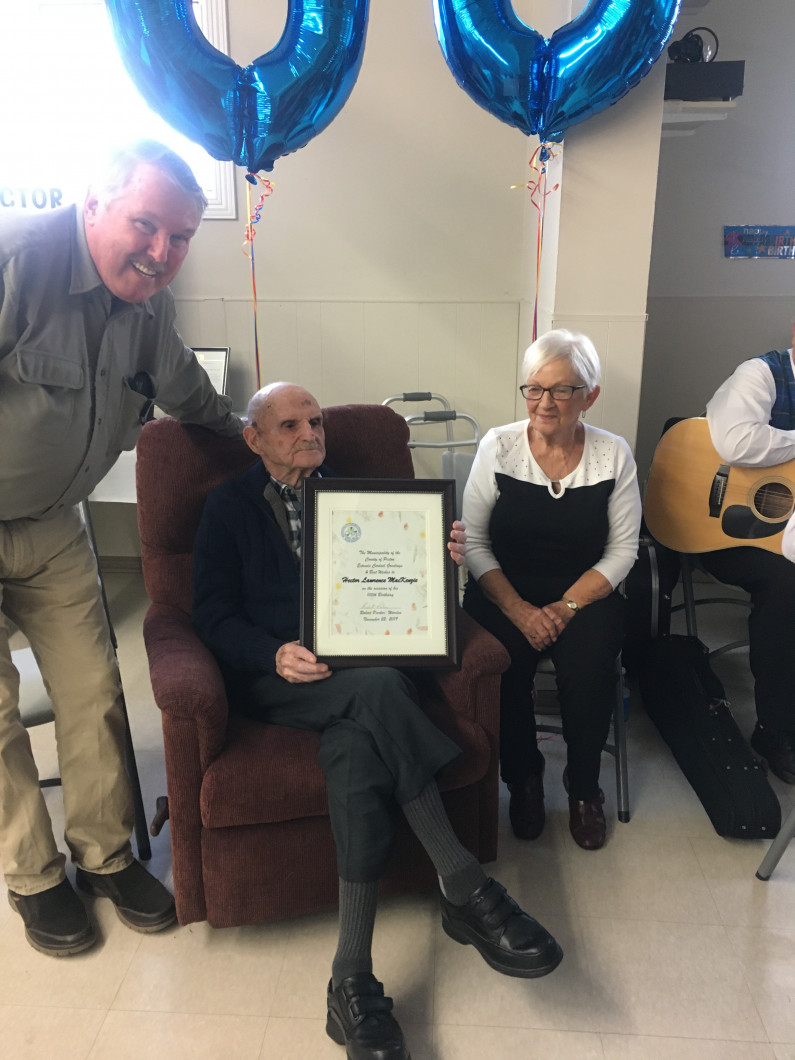 Happy Birthday Mr. MacKenzie!
Municipality of Pictou County Warden Robert Parker recently attended the 100th birthday celebrations for Hector MacKenzie. The Warden presented Mr. MacKenzie with a plaque from the MOPC in recognition of his milestone birthday.
Mr. MacKenzie is well known in Pictou County for his fiddle playing. He started to play the fiddle after serving in the Second World War in the air force. He plays the fiddle by ear and cannot read a note of music. One of his most treasured possessions is a fiddle made in New Glasgow by Harold Tully.