New Walking Mats for the Hector Arena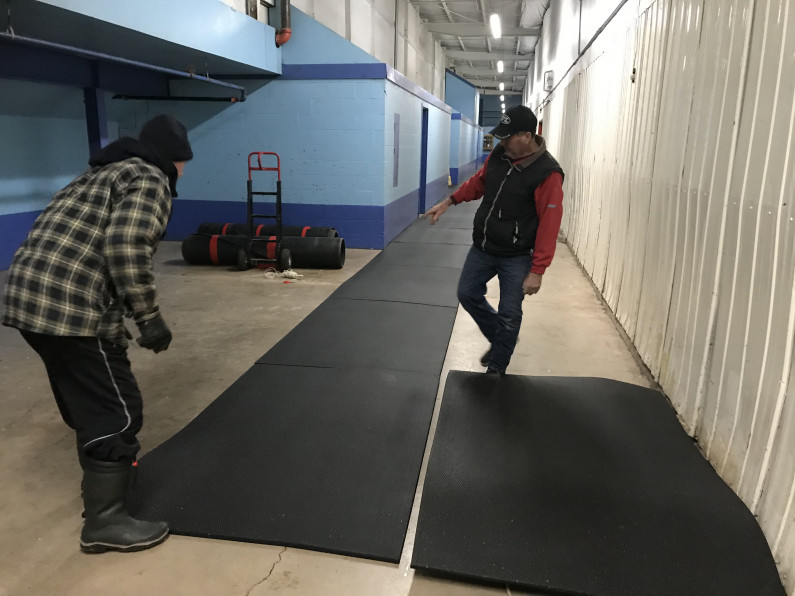 Jim Matheson, left, and Ron Clarke, right, of the Hector Arena in Pictou install new walking mats thanks a recent grant awarded of $2250 awarded to the Hector Arena Walkers from the Pictou West Community Health Board.
The grant allowed the arena to purchase 25 mats which cover about 75 percent of the walking area around the arena. It is hoping for additional grant money to soon be approved that will finish the circle and allow for a double-wide walking area.
The Hector Arena is open for walking Mondays to Thursdays from 830-1130 a.m. and 1-4 p.m. It is also available Fridays from 830 a.m. to 4 p.m. A donation bucket is at the door.