Music Lorda Set for Sunday, Sept. 13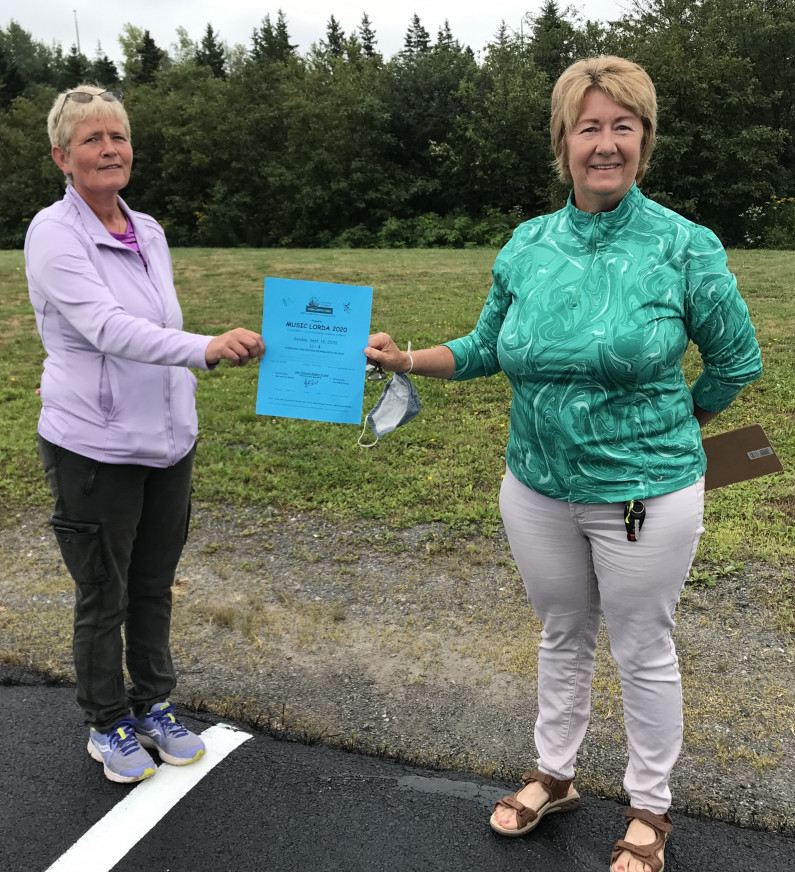 Rhona Hubley, left,and Susie Gostock, volunteers with Lorda Park, will be on hand Sunday to enjoy Music Lorda. The music starts at Noon the Lansdowne Park.
An afternoon of entertainment is planned this weekend in Lansdowne for Music Lorda.
The annual park fundraiser being held at LORDA Park is taking place again this Sunday from Noon to 4 p.m. with a few modifications because of COVID-19 restriction.
"Normally we have our Music Lorda in August, but we were putting it off because of COVID and so many preparations to do for this with the musicians and all other things going on that day, said LORDA Park Vice President Susie Gostock. "On that day, we do have our COVID regulations in place. People are asked to bring a mask. It is outdoors but we do have a barbecue, bake table, 50/50 and auction so when people come up to those tables, they should put their mask on. "
She said the event will also be held at a larger field so chairs can be six feet apart or people are welcome to bring their own chairs. The park will be selling 100 tickets in advance of the event and there will be tickets available at the door for $15 each.
Under COVID regulations it can host an outdoor event of up to 250 people. Tickets are available from board members, by calling us at 902-396-4470 (leave a message), through its Facebook page Lorda Park, via email,
lordapark2020@gmail.com, or via etransfer to susancgallant@xplornet.com (you will receive an email confirmation of your ticket numbers, and can pick them up at the gate day of the event).
Entertainment for the event includes Amelia Parker, Matt and Roy Kenny, DB and Dennis, and Two Many Strings.
Gostock said there are still camping spaces available.
"The camping is open to anyone. Because we non-profit we can only suggest a donation of $15," she said.
This is an event that many people look forward to each year, she said, adding that it started as Sunday service by the Leese family and has grown into a major fundraiser.
"It is our largest fundraiser of the year and though it is still COVID we hope people turn out and there will be tickets available at the door until it reaches its capacity of 250,"
The park will be closing at the end of September to camping and fishing had finished a while ago because of the warm weather and low stock but there are still some fall events being planned.
"We have five hiking trails and there will be an event in October so watch the Facebook Page for more details," she said. "It is a good year. We have a very dedicated board that dug its heels in to make this year a good one."