Go on Goose Chase this March Break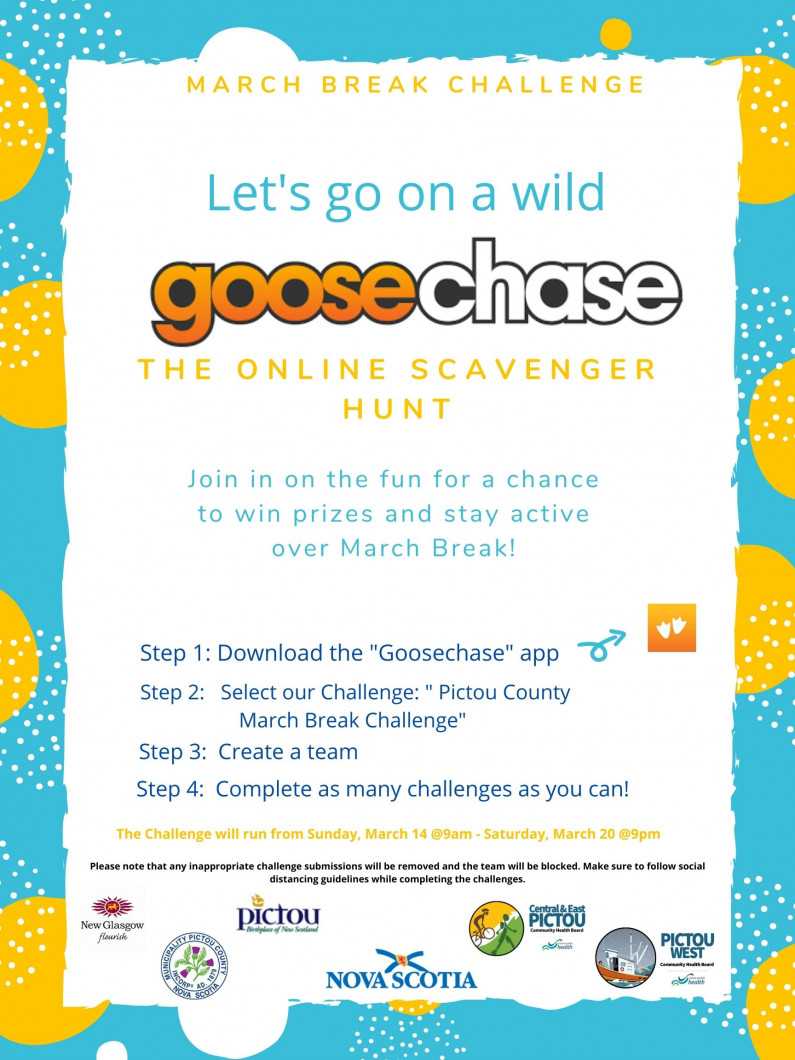 Pictou County Recreation is challenging residents to go on a wild Goose Chase this March Break.
Clare Steele, Active Communities Coordinator for the Municipality of Pictou County, said the online scavenger hunt is as easy as downloading an app and completing as many challenges as possible between March 14 to March 20th.
"You are competing against anyone that signs on and there are pre-loaded challenges that we made Covid-friendly," she said.
Teams can be any size and the challenges will be photographed or videoed by participants and sent through the app for approval. Anyone from the five towns or rural county can participate in the scavenger hunt.
"Once the challenges are submitted, it will go in a team bank and a point value will be allocated for each challenge," she said. "We will have different categories and prizes."
Steele said there will be a wide variety of challenges available for people to try in your home and your community. Not all of the challenges involve physical activity.
For more information, contact Clare Steele at 902-485-2247 or email clare.steele@munpict.ca