Thorburn Students get a lesson in Fire Prevention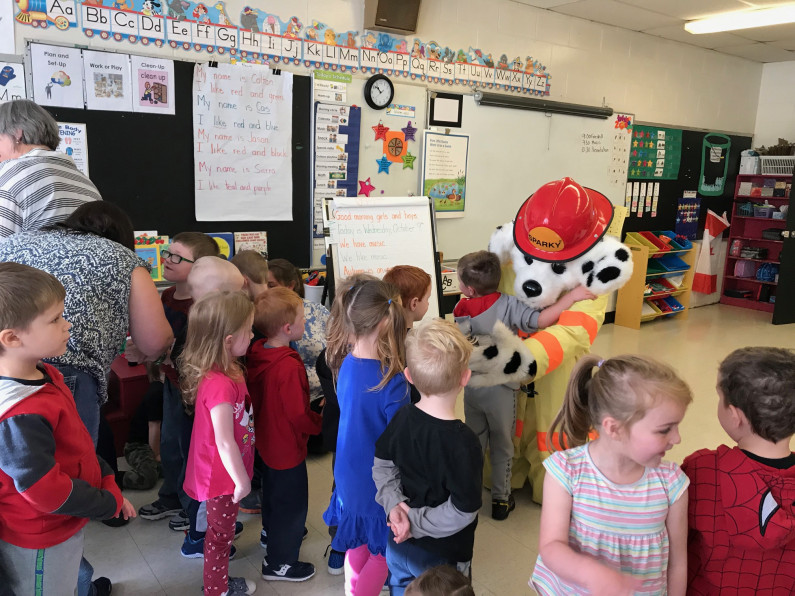 School children at Thorburn Consolidated School had a visit Wednesday from members of Thorburn, Linacy, Merigomish and Barney's River Fire Department for Fire Prevention Week.
The volunteer firefighters spoke to the children about the importance of smoke detectors, fire extinguishers and escape plans in their homes. Sparky, the fire department's mascot, also paid a visit to the school.