Chamber Awards Celebrate Local Business Accomplishments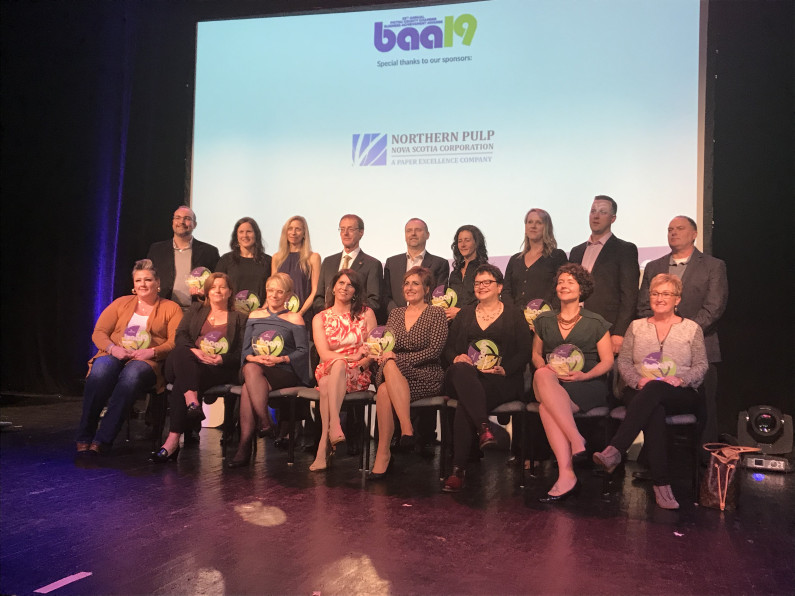 The Pictou County Chamber of Commerce held its Annual Business Achievement Awards Oct. 17 at the deCoste Performing Arts Centre.
The evening included entertainment by Cheryl and Karen Corbin as well as Sally O'Neill singing an Abba song from this summer's Rotary play, Mama Mia.
Frank Sobey, retired chair of Crombie Reit, was presented a lifetime achievement award and Sarah MacIntosh-Wiseman, executive director of Pictou County Regional Enterprise Network, was the guest speaker.
Award winners included:
Our Turn to Cook - Small Business of the Year Award
Sullivan Fuels - Large Business of the Year Award
Bramble Hill Farms and Tabitha + Co. - Both recipients of New Business of the Year Award
Winmill Electric - The Barrie MacMillan Entrepreneur of the year Award
MacKay Meters - Export Achievement Award
Big Brothers Big Sisters and Kids First - Community Partners Award
SW Weeks Construction - Leadership in Business Award
Hemlock Group - Business Engagement Award
Sherry Blinkhorn of Blinkhorn Real Estate - Women in Business Award
Glen Haven Manor - Diversity in Business Award
Bennett Family - Special Recognition Award
Frank Sobey - Lifetime Achievement Award