Northumberland Fisheries Museum receives new accreditation and makes some changes for 2020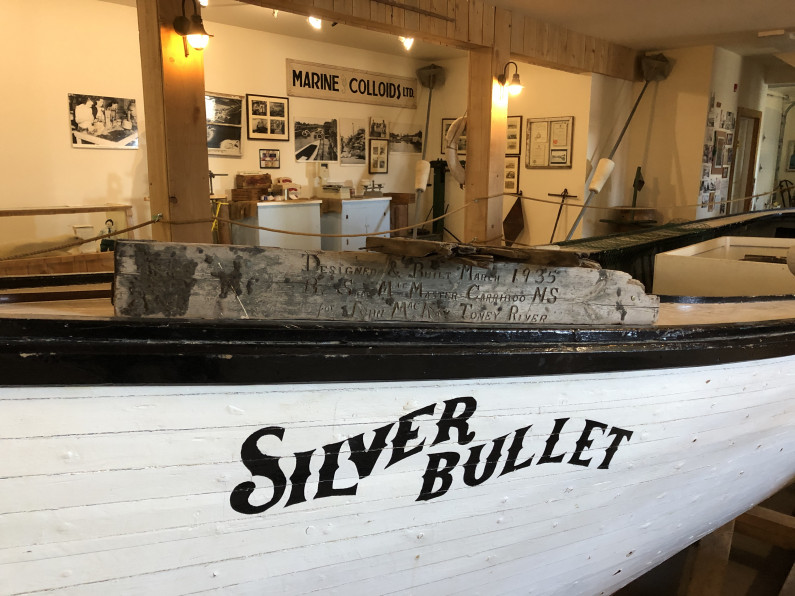 The Northumberland Fisheries Museum received good news this week as it prepares to open this summer.
The Pictou waterfront museum has been designated as one of the first Accredited Museums by the Association of Nova Scotia Museums. The new Accredited Museum designation will provide museums with proof of meeting the highest of museum standards and practices for visitors, funders, and supporters.
The Northumberland Fisheries Museum opened in Pictou in 1979. The museum's mission is to bring awareness to the public as to heritage and culture of the fishing industry, past and present, by collecting, preserving, and displaying artifacts and educating the youth of the Northumberland Strait and Gulf area. The museum facilitates this through many initiatives, which include hosting Nova Scotia Community College fisheries training courses, working with researchers, and offering joint programming with other local heritage organizations. Over the last ten years, the museum has made huge progress from occupying a small space to constructing a new facility on Pictou's waterfront which has allowed an expansion of work and opened up new opportunities for further community partnerships.
Museum Curator Victoria Thompson said the accreditation gives an added reassurance to visitors that they are getting factual information and people who donate to the museum can be assured their artifacts are in good hands.
"If you are a donor of an artifact, you know that this is a safe place for that object," she said. "It is an assurance to the public that we are doing things right."
Thompson said the museum is following provincial guidelines as to when it can open, but it is hopeful it will be allowed to welcome visitors in July and August. Since social distancing rules could still be in place, it has made a few adjustments this year that includes an admission by donation.
She hopes more local residents will tour the museum this year and learn about another important piece of the County's history.
Thompson said the main building and lighthouse will be open to the public, but the lobster hatchery will not operate as a production centre. The hatchery's primary goal was to help conserve the lobster populations in the Nothumberland Strait by live releasing Stage IV Lobsters into the Strait which have a higher likelihood of survival to adulthood.
"This was a partnership with the local fishermen's association and over that time it has slowed down," she said. "It is time to move on to a different project and we will, in time, figure out what to do with that space."
However, she said, the museum still expects to have live lobsters on display, some normal and some a little odd, when it opens.
For museum updates, check out its website at http://www.northumberlandfisheriesmuseum.com/or its Facebook page at Northumberland Fisheries Museum.