OPEN FARM DAY SUNDAY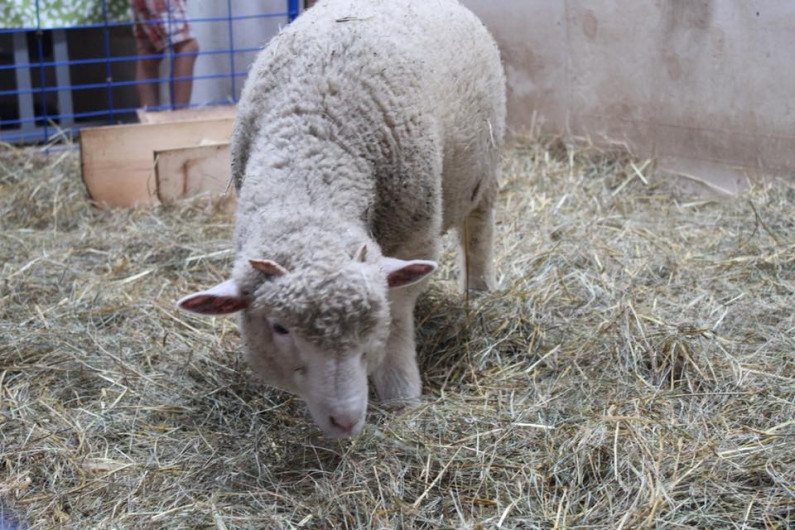 Open Farm Day is a province wide event held on the third Sunday in September, falling on September 15th, 2019. Open Farm Day creates the opportunity for participating Nova Scotia farmers to open their doors to members of their community. We're giving you a backstage pass to meet your farmer, and really see where your food comes from. We also want you to have a first-hand glance at our farmers' hard work and dedication to top quality products and services.
Here is a list of Pictou County Farms participating in Open Farm Day through the Nova Scotia Federation of Agricultural:
Seafoam Lavender Farm
Farm Type: Lavender
Address: 3768 Hwy 6, Seafoam
County: Pictou
Directions to Farm: Halfway between Pictou and Tatamagouche (22km west of Pictou; 29km east of Tatamagouche). Corner of Hwy 6 and the Hedgeville Road.
Hours: 10am – 6pm
Activities: Please join us for a fun-filled, educational experience for the whole family. Learn all about growing lavender and how we make 67 artisanal products on-site. "Lavender 101" presentations given all day, every 30 minutes. Due to health department and insurance restrictions, pets are not permitted on the farm.
Lismore Sheep Farm
Farm Type: Sheep/Beef
Address: 1389 Louisville Rd, River John
County: Pictou
Directions to Farm: Farm is on Louisville road, just off Hwy 6, west of River John. From Truro take Hwy 311 to Earltown, turn right onto Hwy 326, continue through Denmark, watch for our signs.
Hours: 10am – 3pm
Activities: Barn is open with sheep and lambs to see. Displays with the story about sheep and wool. Wool crafts to try. Highland cows in the field. Free wagon rides. Wool shop open.
Open Farms Neighbouring Pictou County:
West River Holsteins
Farm Type: Dairy
Address: 1543 Hwy 337 Harbour Centre
County: Antigonish
Directions to Farm: 8 km past hospital in Antigonish (from main street take Hwy 337 to Harbour Centre) Farm is on the left-hand side. Farm sign at the end of driveway.
Hours: 2pm – 4pm
Activities: Join us at our dairy facility for a guided tour every half hour starting at 2:15 pm. Self-guided tours and static displays at visitor's leisure 2pm – 4pm. Activities for the kids.
Simply Ducky Farm
Farm Type: Hobby farm
Address: 365 Southside Harbour Rd, Antigonish
County: Antigonish
Directions to Farm: Take Exit 35 off the Trans-Canada Hwy, and turn North onto the Southside Harbour Rd. for 2km. We're located on the left, second house after the train tracks.
Hours: 10am – 3pm
Activities: Come down and see the goats, pet The Potato, say hello to some sheep, and meet the pigs. Take a guided tour of a small family-scale farming operation and learn what you need to know (costs, requirements, and benefits) to safely raise your own chicken and pork, keeping goats for milk, as well as sheep (for lamb and wool). We will also have miniature horses, rabbits, and other child friendly critters on hand. More details available at www.simplyduckyfarm.ca
Ebbett's Meadow Brook Farm
Farm Type: Livestock
Address: 8647 Nova Scotia 311
County: Colchester
Directions to Farm: From Truro, take Hwy 311 north to Tatamagouche (45km). From Sunrise Trail, take Hwy 311 south (6km). **When using google maps, use the location "NS 311", NOT "Hwy 311".
Hours: 12pm – 3pm
Activities: Hay wagon ride out over the rolling hills to visit with the cattle in the fields. BBQ hosted by Warmth by Design, featuring grilling on the "Big Green Egg". Taste samples available and food for purchase. Tour the farm buildings and have an opportunity to visit with various farm animals. Retail farm market open.
Sugar Moon Farm
Farm Type: Maple Syrup
Address: 221 Alex MacDonald Rd, Earltown
County: Colchester
Directions to Farm: From Truro, take Hwy 311 towards Tatamagouche for 20km, Sugar Moon on the left. From Tatamagouche, head down 311 towards Truro for 20km, Sugar Moon on right.
Hours: 9am – 4pm
Activities: Indoor camp tours will be available at 11am, 1pm, and 3pm for $5/adult, $3/kids 12 and under (preschoolers free). See how we make our wood-fired maple syrup and hear how we've created a small-farm business out here in Earltown! All day maple breakfast (menu on website) in our log dining room. Beautiful hiking trails, and a little maple shop. Sugar on snow will be offered at 12pm and 2pm for $2/stick.
Sullivan's Family Farm
Farm Type: Meat, produce, eggs, livestock
Address: 161 Sullivan Rd, Nuttby
County: Colchester
Directions to Farm: 20-25 minutes from Truro off Hwy 311 on your way to Tatamagouche.
Hours: 11am – 4pm
Activities: We will have Farm Tours, Wagon Rides , Farm Sales Table, BBQ, and Animal petting. Debit/Credit available at our sales table .. the rest of the event is CASH ONLY. ** Hands on animal interaction provided when able! **