PC Chamber of Commerce ends fiscal year on positive note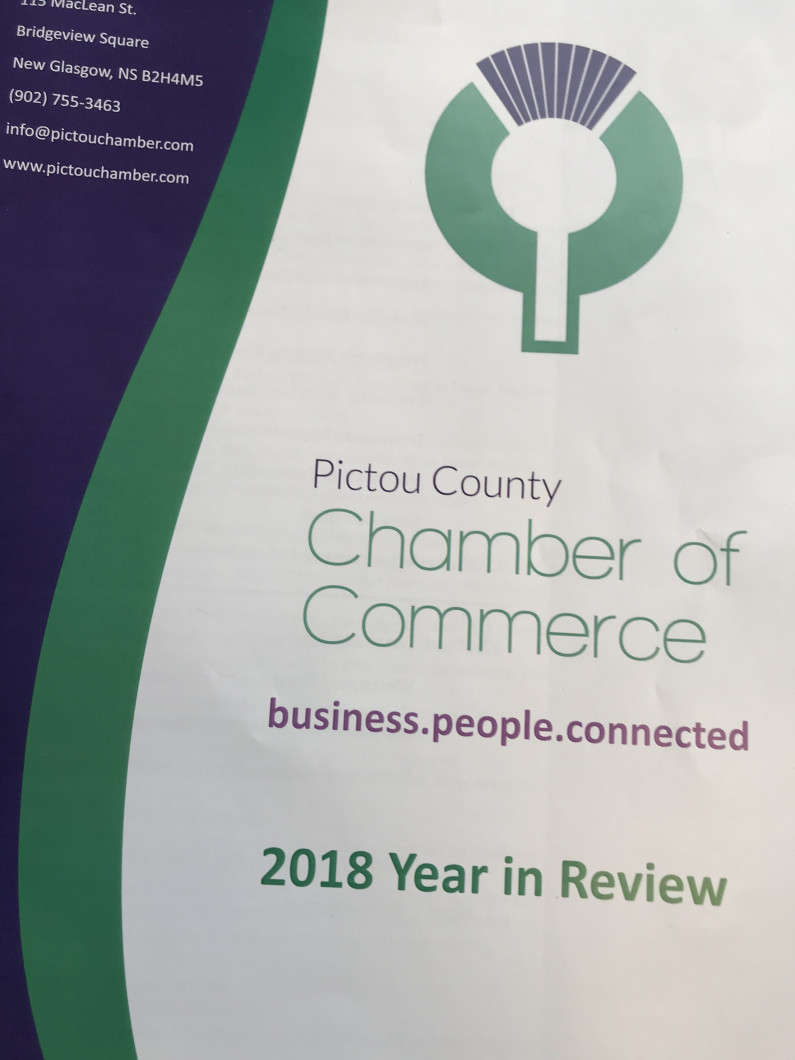 The Pictou County Chamber of Commerce had a year of evolution, said its executive director March 14 during its Annual General Meeting.
Jack Kyte said the organization that represents more than 250 members recently completed a strategic plan that will bring new energy to the work being done.
"We now have a clear focus which provides a strong base for our work," he said. "And it will result in some changes to come this year as we are in the process of re-branding our organization with a modern look and enhanced communications."
Kyte said the ChamberHub has been a success this past year which it being used everyday as a workspace or meeting place by people in need of central location to gather.
Chamber Chair Blair VenVeld echoed these comments by saying the ChamberHub is a valuable community asset that is will increase with St.FX's satellite location joining it in the future.
"2018 was a year of good news in the business community  with job creation and investments throughout the year, with announcements by Michelin, Zenebis, Web.com and a multitude of small business hiring's expansions  and investments, " he said. "With 2019 started many mega projects are coming close to realization in neighbouring Guysborough County such as the LNG plant, Melford Container Terminal, several gold mines and the twinning of the Highway 104 and the chamber will be here for those businesses, ready to take on the challenges of these projects."
The Pictou County Chamber of Commerce finished its last fiscal year in good standing with a net income of $6,000 compared to a net loss of $11,000 in 2017.
Board Treasurer Matt March said total revenue for the Chamber was $163,000 which was an increase of $11,000 from 2017 and was mostly a result of the addition of the ChamberHub income and sponsorship funds.  Total expenses decreased by $6,400 to $156,000 which was mostly credited to not having an intern in place for 2018.