Pictou County and Beyond: North Main Apparel finds Success both Nationally and Internationall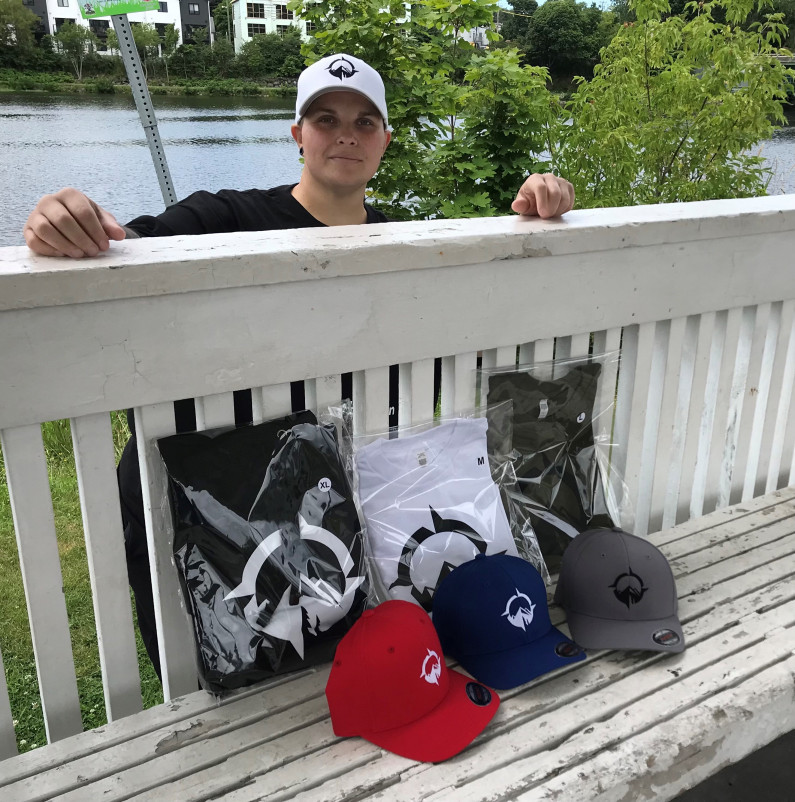 Rebekah Clarke stands with merchandise she has been selling online.  The Pictou County resident started North Main Apparel in December 2020 and has found success in both national and international marketplaces.
Rebekah Clarke has launched a clothing line that she feels speaks to the diversity of Canadian lifestyles. 
The Pictou County resident introduced the online world to North Main Apparel in December 2020 and despite the challenges of working and living in a pandemic, she has found success.
"Life in Canada is about loving everyone equally, having friends that are more like chosen family and getting outdoors and taking the splendid views that are in every corner of this beautiful country," she said.
Since her launch, Clarke has been marketing her t-shirts, hats and sweatshirts through the company's website and social media.  She recently had endorsements from Canadian rap artist Classified who recently wore a hat she sent him during performances at the Calgary Stampede and another in show in New Brunswick. 
"We are trying to grow our product locally and then expand throughout the rest of Canada. Our small-time goals are to get recognized within the province and continue to grow throughout Canada."
If the success that Clarke has seen in the past few months is an indication of good things to come, then these goals are certainly attainable.
"We already had sales in Canada and the United States," she said. "I don't think there isn't a province that I haven't sold to."
North Main Apparel is meant to fit everyone's need, she said.  The t-shirts and hoodies are comfortable and fashionable so they can work for many different occasions.
"Clothing is how we express ourselves," Clarke said. "There are many obstacles and challenges in life that we all must overcome. Clothing allows us to be whoever we want to be, express what whatever we are feeling, day in and day out.  Our clothing choices say a lot about us, and with awareness we have control over messages we are giving out.  Personality, culture, experience, and beliefs often represent and influence the choice of clothing that many people wear. My vision for North Main Apparel is to stand out as a clothing line that gives freedom to express yourself and be comfortable and stylish while celebrating our Canadian lifestyle."
If you are interested in learning more about North Main Apparel, you can find more information at:
Website: northmainapparel.com
Facebook: North Main Apparel
Instagram: North Main Apparel