Pop Up Vote held at River John LIbrary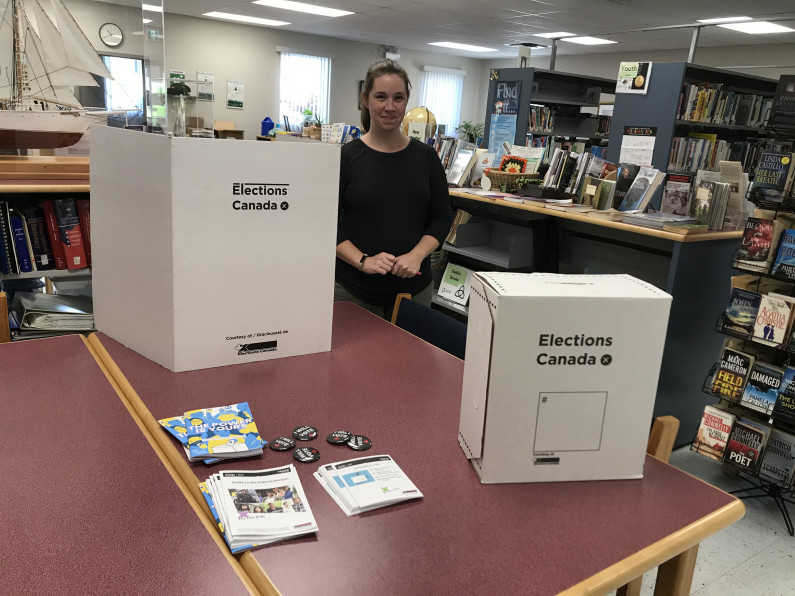 Samantha Allan, a branch assistant at the River John Library, is ready to help you (Oct. 16) learn about voting for the upcoming federal election.
It's a helpful way to experience how registered voting takes place, how to correctly complete a valid ballot and to share what issues are most important to you.
Vote PopUps help build an inclusive and vibrant democracy in Canada by demystifying the voting process, connecting people's concerns and hopes to an election, and building a culture of engagement. Vote PopUp is a non-partisan project led by the Democratic Engagement Exchange and supported by Elections Canada.
What to expect: A person visiting a library with a Vote PopUp station will learn about the process of voting – by experiencing how to register to vote, receiving a ballot to vote, and then instruction on how to correctly complete a ballot to vote on their issue of most concern.
In addition, we invite participants to share their thoughts on why it is important to vote and make a button saying you plan to exercise your democratic right. For further information about Vote PopUp visit www.engagedemocracy.ca.