Quality of Life Survey in the Mail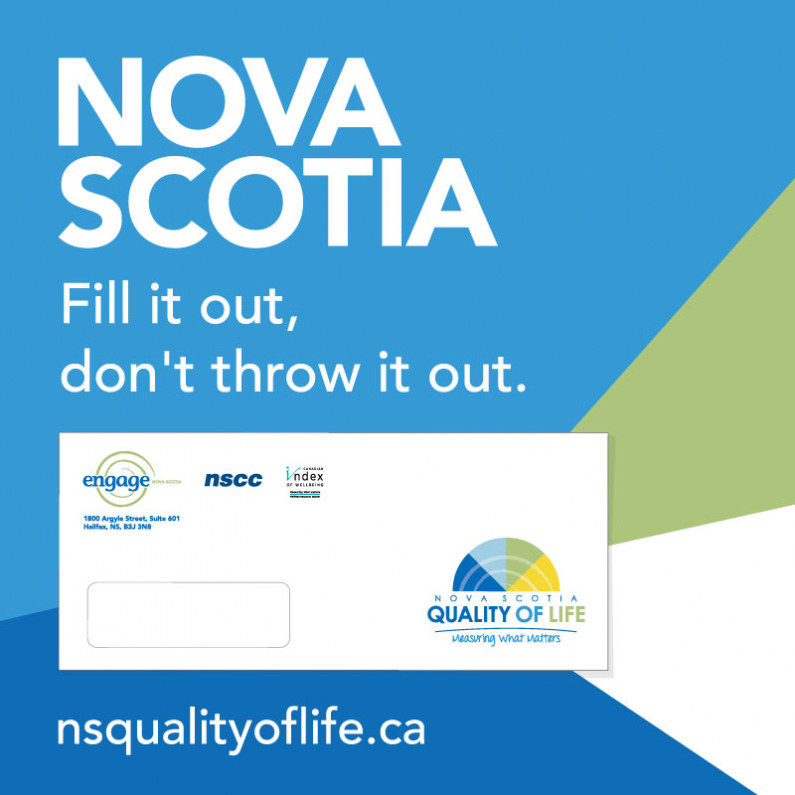 In May and June 2019, 80,000 Nova Scotia households will receive, in their mailboxes, an invitation to participate in a first-of-its-kind survey measuring quality of life across the province. The survey asks how people feel they are doing in eight key areas related to their quality of life.
It's important for Nova Scotians to choose to "fill it out and not throw it out" if they receive the opportunity to participate.
Once collected, the information from the survey will be compiled and prepared into up to 10 regional reports to be released early in 2020. Those reports will then serve as the foundation for innovative approaches to priority setting and planning at a local level for years to come. This map sets out where those regional groups are organized.
What's Different About This Survey?
Perhaps the biggest difference is that Local Teams are already mobilized to ensure the survey results lead to concrete action in each of the 10 regions of the province.
The survey explores topics that often get forgotten when we consider quality of life – like loneliness, discrimination, life satisfaction, work-life balance, and healthy work conditions.
For those who identify as being part of a marginalized population or "visible minority," this shines a new light on their challenges and opportunities because of the high sample size.