Recreation Programs Getting Ready to Start for Another Summer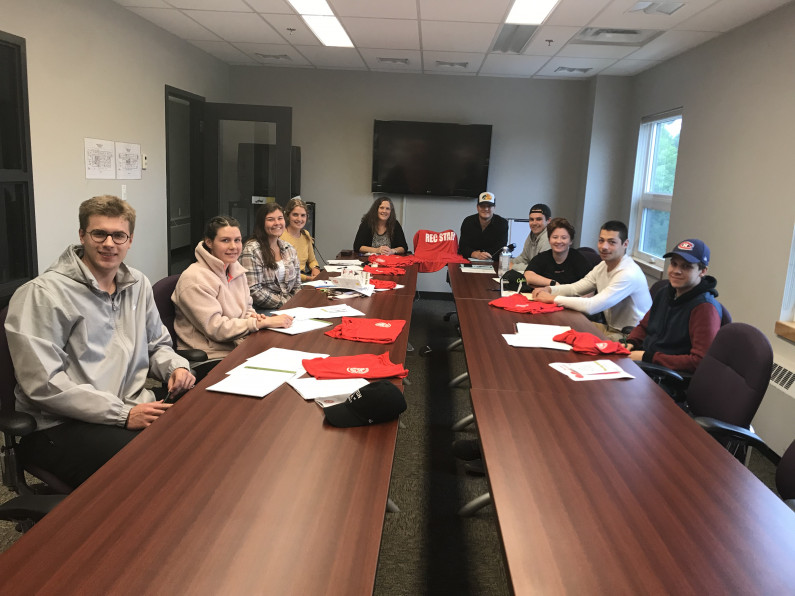 Here, from the left: Chris Gillin, East River Valley; Danielle MacEachern, Lismore; Kelcey LeBlanc, Plymouth; Janie Craig, River John; Cindy Fraser, MOPC Recreation Coordinator; Daniel Chisholm, Joel MacNeil, Sydney MacDonald, Kyle Sutherland, all MOPC Recreation Assistants and Ben Avery, Thorburn, participated in the Friday morning meeting.
Recreation leaders met with staff from the Municipality of Pictou County recently to review upcoming summer programming.
The Municipality of Pictou County is hosting its LARK (Leisure and Recreation Programs) in Salt Springs and Caribou while Thorburn, Lismore, Plymouth, East River Valley and River John host their own recreation programs.
Pre-registration for summer programs are as follows:
East River Valley (ages 12-15 yrs) will take place June 26 from 6-8 p.m. at the Springville Ballfield.
Lismore will take place June 27 at the Lismore Hall. 
Thorburn will take place July 2 at the Thorburn Ballfield at 9 a.m.
Residents looking for more information about these programs or LARK can contact Pictou County Recreation at 902-485-8528 or recreation@munpict.ca