Registration dates set for Municipality of Pictou County's Swimming Program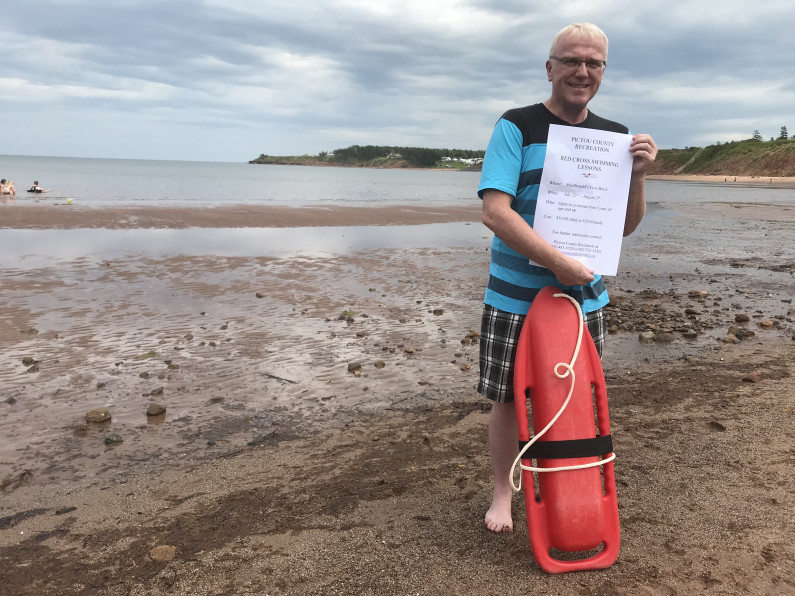 Mike Thompson, a qualified Red Cross swimming instructor, recently visited MacDonald's Cove Beach in River John where he will be holding a two-week swimming program for the MOPC.   A second two-week program will be held in Lismore in August.
The Municipality of Pictou County is once again offering its two-week swimming lesson program in River John and Lismore.
This is the 22nd year the program has been administered by the Municipality where children learn or practice their swimming skills with a qualified Red Cross instructor in ocean waters.  This year's Red Cross instructor will be Mike Thompson and lessons will be offered for both the pre-school and swim kid's programs.
In Pictou West, the program will take place at MacDonald's Cove Beach from July 22nd to August 2nd.  Registration will take place at the beach on Monday, July 22nd at 11 a.m.
In Lismore, the program will take place at the Lismore Beach from August 5th to 16th.   There will be a Pre-registration at the Lismore Community Centre on Monday, July 29th from 6-7 p.m.
Cost is $10.00/child or $25.00/family for the entire two-week program.  
For more information or to pre-register please contact Pictou County Recreation at 902-485-8528 or e-mail recreation@munpict.ca.