Remebrance Day Honoured in Sunny Brae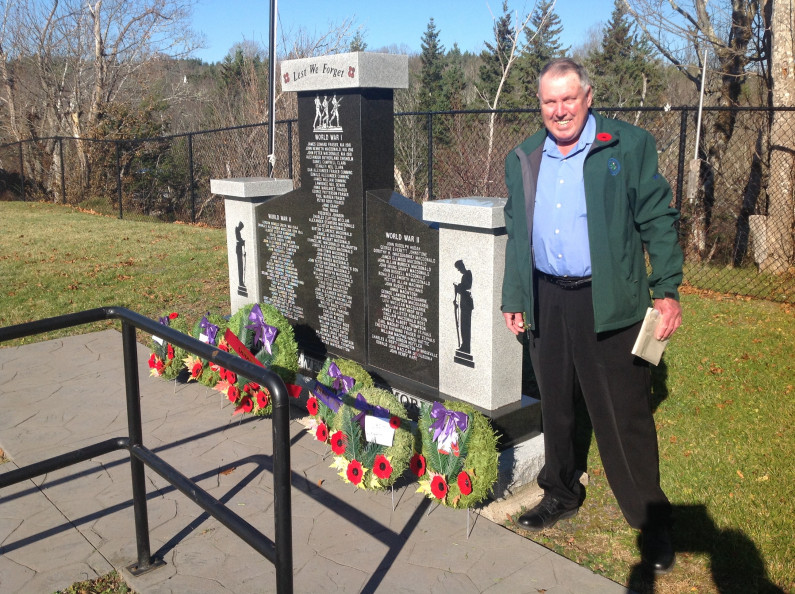 MOPC Warden Robert Parker laid a wreath with his family at the cenotaph in Sunny Brae. Remembrance Day services were altered this year because of COVID-19 but wreaths could still be laid at cenotaphs in honour of those who served. MOPC wreaths were laid in Glenco, Pictou, River John and Trenton cenotaphs by councillors.
Steve MacDonald and 11-year-old  Emma Parker, granddaughter to Warden Robert Parker, helped lay a wreath at the Sunny Brae cenotaph for Remembrance Day.