Scotsburn Pork Chop BBQ Wednesday, July 31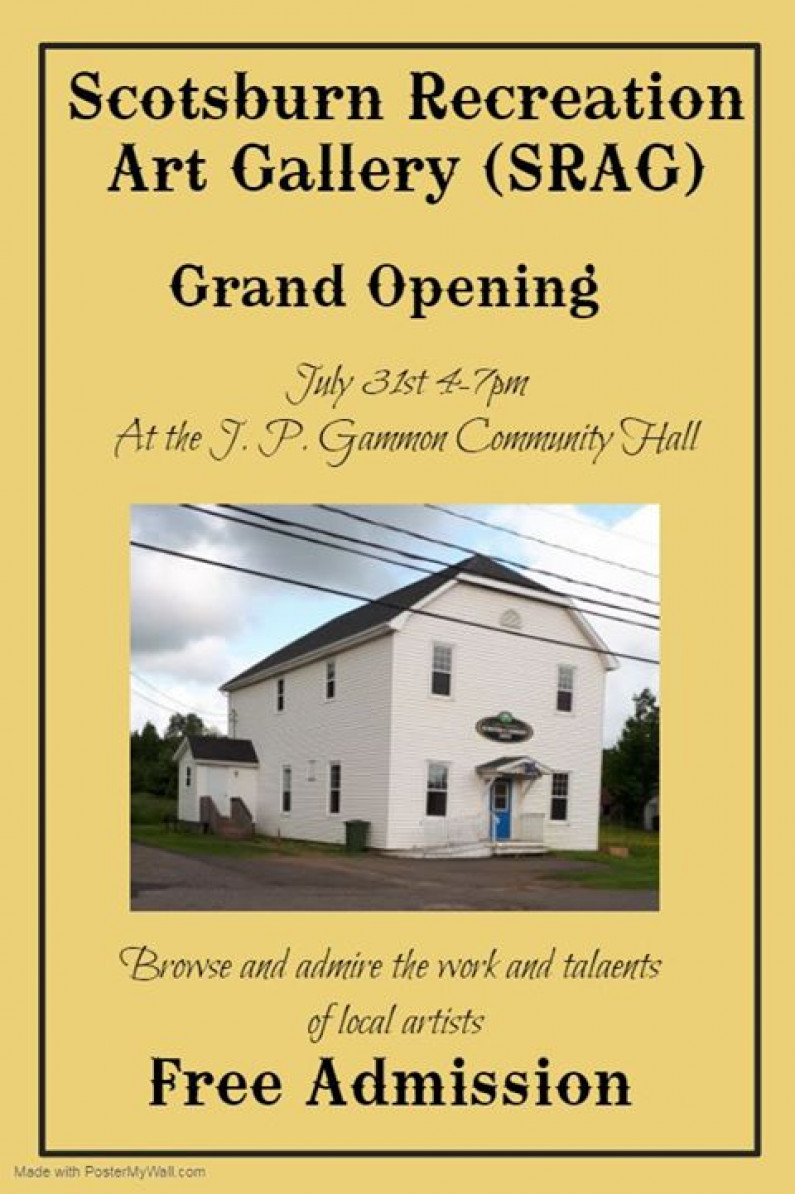 Wednesday, July 31st is going to be a big day in Scotsburn! Its Pork Chop BBQ day! 

The Scotsburn Fire Department is hosting its 52nd Annual Scotsburn Pork Chop Barbecue on Wednesday July 31st from 4 - 7 pm or sold out around the pond in the village of Scotsburn, Pictou County!
The meal includes two Grade A pork chops, potato salad, fresh rolls, beverage and a delicious Scotsburn Ice Cream. The prices have changed this year to be $15 for adults and $5 children. Everyone is welcome, hope to see you there!

A Walk Through Time Museum is a two minute walk down the road. They will be donating half of the regular admission fee to the Scotsburn Fire department and they are staying open until 7pm. Come learn about the areas history.
Scotsburn Recreation will have the JP Gammon hall open and table set up to those wishing to eat out of the sun or the rain (lets hope sun!).
At this time 4-7pm, we will also host the grand opening of the Scotsburn Recreation Art Gallery (SRAG). Check out the talents of our local artist. Admission is free
The Scotsburn rec community library will also be open from 4-7pm up stairs at the JP Gammon Hall. With hundreds of books to choose from, all books are free for the taking.
While you are out and about stop by our table at the BBQ to buy tickets for your chance to win a beautiful hand crafted bench donated by Donna Hartlen. 
Once you have stocked up on pork chops, books and tickets, seen some beautiful local art take the kids over to the play ground, go for a hike or start a ball game!