Smart Meters Coming to Northern Nova Scotia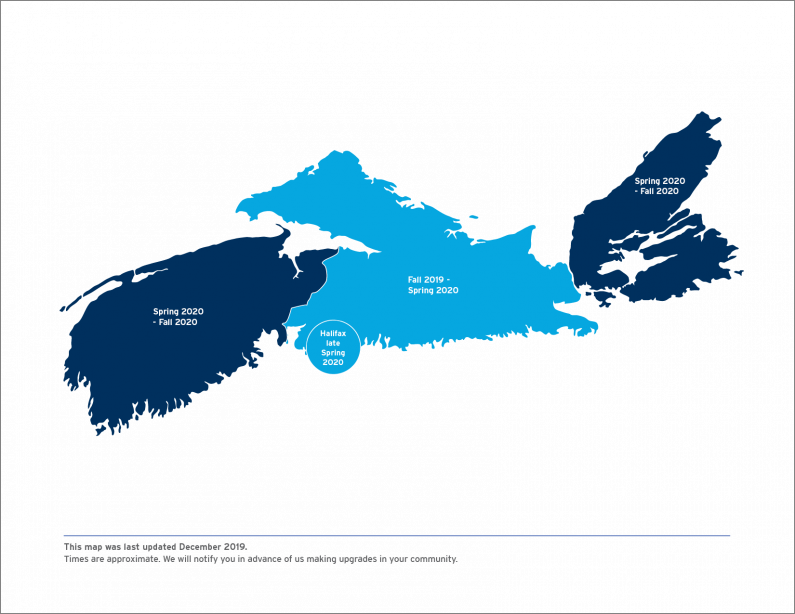 Nova Scotia Power says it is committed to providing customers with stable and affordable electricity rates and also to integrating more renewable sources into our energy mix and modernizing our grid.
As part of this process, it's implementing smart meter technology which will enable remote connects and disconnects of power, provide faster and more effective service, and cost savings.
Nova Scotia Power says the technology will deliver multiple benefits:
•Access to daily information and notification on energy usage will help customers make informed decisions and better manage electricity costs
•Connecting or disconnecting electricity will be easier and faster without the need for an on-site appointment
•Smart meters will notify Nova Scotia Power when a customer's power goes out, helping us respond more quickly in the event of an outage.
Timeline
•Project & System Readiness, 2018/2019: system design, security infrastructure build, back-end system readiness, meter testing, approval and manufacturing
•Establish Network, 2019/2020: build communication systems across the province, install approximately 500,000 smart meters (at peak, approximately 2,000 upgrades/day)
•Activation, early 2021: smart meter technology turned on for customers
It is currently upgrading meters in the Bedford, Sackville, Amherst, Tatamagouche, and Parrsboro areas. Early in the New Year, upgrading will continue in Sackville and extend into Truro, Pictou County, portions of the Regional Municipality of Halifax (not the peninsula), and Canso. The attached map shows the timelines for other Nova Scotia communities.
Important info to share with constituents
•In Canada, smart meters are safely used in 70% of all households and businesses and Nova Scotia Power has benefited from the experience of others, applied the lessons learned and uses the most advanced technology. We're confident our smart meters are safe, accurate, and secure. All our meters meet or exceed industry regulations and standards, and requirements established by Health Canada.
•We are notifying customers in advance of making meter upgrades. In most cases, an appointment is not required as meters are located outside and accessible to technicians. For those requiring an appointment, we will arrange a date/time with the customer that is convenient for them. The entire process takes about 15 minutes and the customer will experience a momentary loss of power. Once the work is done, we'll leave information with the customer confirming the upgrade was completed. Most of the smart meter installs will be done by Tribus, our authorized contractor.
•There is no cost for upgrading to a smart meter and the transition to new technology will not impact current power rates. Smart meters will make our business more efficient, paying for the investment over time.
•Until our provincewide roll-out of new meters is complete in 2021, how we serve customers won't change. Customers will continue to have their meter manually read every two months, while we build the smart meter network. Once all meters are upgraded, we will begin turning on the smart meter technology for customers.
•Smart meters will be our new standard service level for customers. Customers who do not want a smart meter have the option to opt-out and are required to submit the opt-out acknowledgment form available at nspower.ca/smartmeters or by contacting our Customer Care Centre by phone or email:
1.800.428.6230 / smartmeterinfo@nspower.ca.
Customers who opt-out will have their meter physically read which means there will be a charge to cover this cost. Customers whose meters are currently read every two months will move to two reads per year and pay a fee of approximately $4 per month. Customers whose meters are currently read each month will continue to have monthly reads and pay a fee of approximately $22 per month. This billing process for those who choose to opt-out will not begin until 2021.
If your constituents are looking for further information, they should visit nspower.ca/smartmeters or email us at smartmeterinfo@nspower.ca. Our Customer Care team can be reached at 1-800-428-6230.