Sunrise Film Festival Sept. 4 and 5 at Pictou Lodge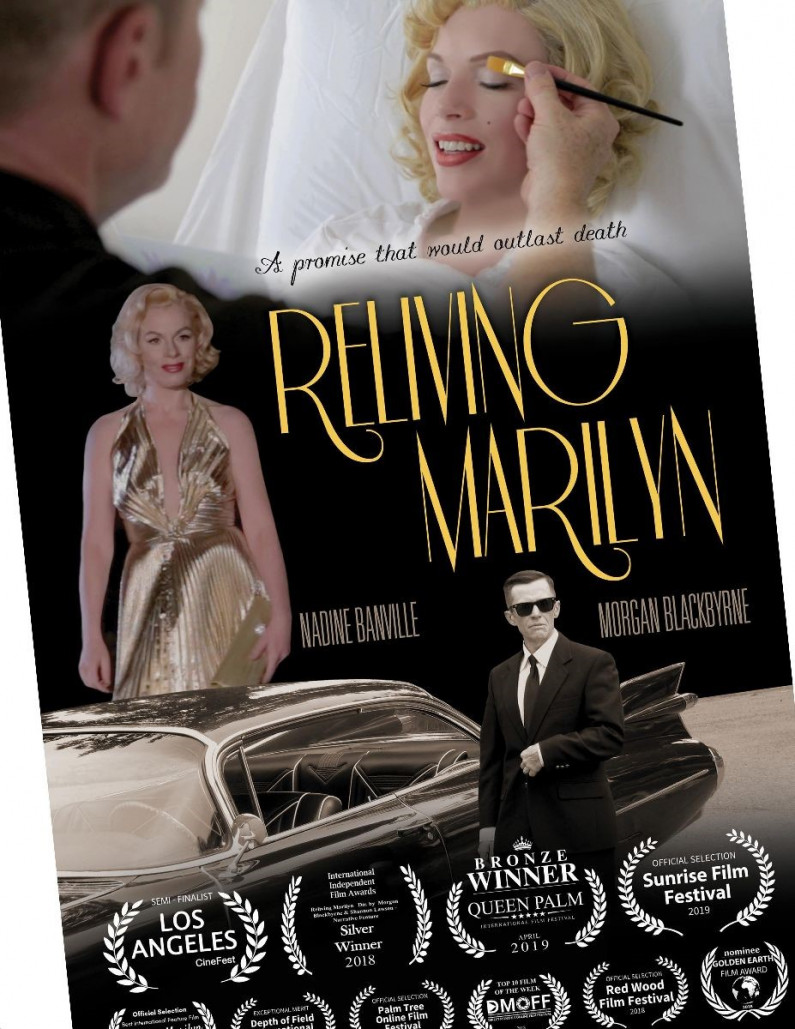 The Sunrise Film Festival's BIG event will take place at The Pictou Lodge Beach Resort 4th and 5th September.
It will feature the Canadian Premiere of 'Reliving Marilyn', a beautifully shot film based on a true story and portraying the true Marilyn - Norma Jeane. Come and meet the actress, Nadine Banville!
It also has a short film starring Ron Nakahara of the popular Netflix series 'House of Cards' and 'Daredevil' fame. Ron will also be attending the festival!
A great range of films, film maker gatherings, great food and a great location. Film screenings all day and into the evening. Five slots of films per day at $10 per slot or buy an all-day pass for $42.50, receiving a 15% discount! For tickets please email: info@sunrisefilmfestival.com or message us on here. Please Note: Evening screenings may not be suitable for children.
Wednesday, September 4, 2019
10:00 AM - 12:30 PM
Duck Duck Goose, The Spirit Seam, The Audition, Explosion Theory, En El Camino - Price $10
1:00 PM - 3:00 PM
Home, The Undergrounders, Life is what you make it, Her Magnum Opus - Price $10
3:30 PM - 5:00 PM
Gift - feature film - Price $10
6:00 PM - 8:00 PM
Calamity Falls, Inzolia, Magic Pills - Price $10
8:00 PM - 10:30 PM
I Will Not Write Unless..., Papa, Bien Mal A Qui?, Rum & Hot Peppers - Price $10
Thursday, September 5, 2019
10:00 AM - 12:00 PM
Letters from the Dead, Regina B, Jackstones - Price $10
1:00 PM - 3:00 PM
A Racing Heart, Undersee, Above the Drowning Sea - Price $10
3:30 PM - 5:30 PM
Run In Circles, Vikings Night Out, The Only Game in Town - Price $10
6:00 PM - 8:00 PM
Cuba's Forgotten Jewels, Baby I'm Yours, Osimi - Price $10
8:30 PM - 11:00 PM
The Assassin's Apprentice, Limbo, Everyday, The Desecrated, Reliving Marilyn - Price $10