Tickets on Sale Saturday for Lismore Wintertime Revue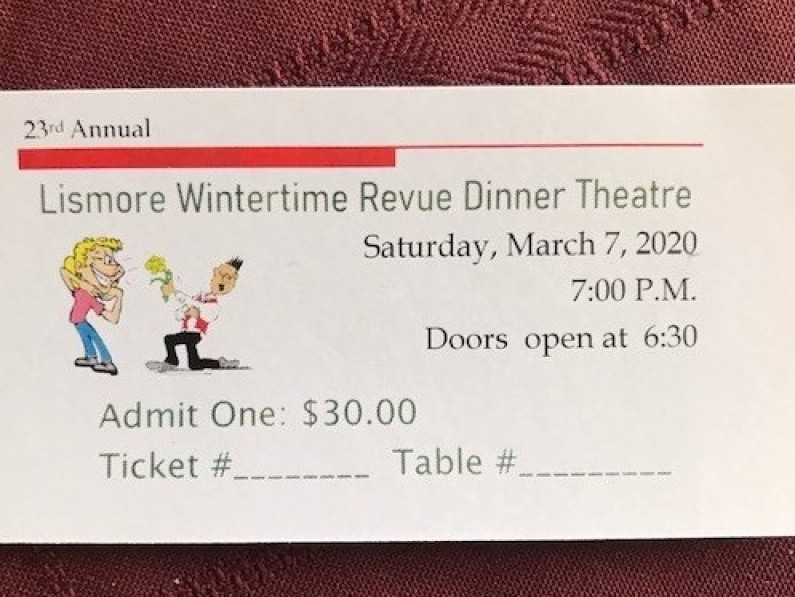 Lismore, NS – It is that time of year again.
The 23rd Lismore Wintertime Revue will take place on March 6,7 and 8th at the Lismore Hall.
This year's show will feature timely political skits and music with a down east connection as well as some country and western all performed by local talent.
Tickets go on sale this Saturday (Feb. 15) from 10 a.m. to Noon and are expected to sell out quickly.
"Last year, they sold out quicker than ever before," said District 1 Coun. Don Butler, adding tickets sold out in just two days.
Tickets sell for $30 each and include a salad, roast beef dinner, and dessert. Showtimes are March 6 and 7 at 7 p.m. and March 8 at 4 p.m.
A brunch will be served from 8 a.m. to 10 a.m. at the Lismore Hall on Saturday for people who show up early to purchase tickets.
For more information, contact Don Butler at 902-926-2589.