Plymouth Recreation hosts its summer program in at the East River Valley Recreation Park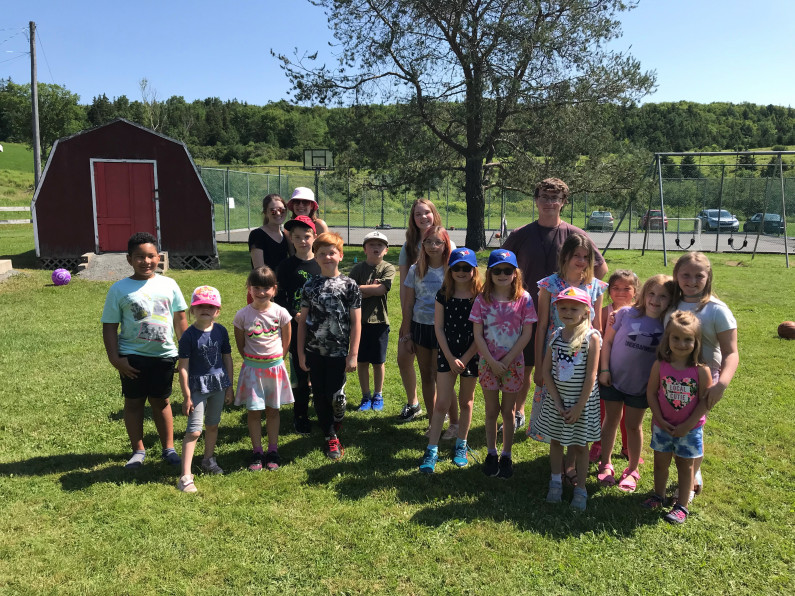 Summer recreation is in full swing in the East River Valley for July and August.
More than 20 children have registered to take part in Plymouth recreation's five-day-a week program at the East River Valley Recreation Park in Springville.
Janet MacDonald, head of Plymouth's recreation program, said the community was fortunate to have the recreation park available this year since its usual location at the Plymouth Community Centre has been rented out for the anticipated upcoming election.
The recreation park is an ideal location for the campers with its shaded eating area, large recreational fields, basketball/tennis/hockey courts and new washrooms.
She said in such a difficult year, when Plymouth recreation wasn't even sure it would be able to host a program this summer because of public health restrictions, having it at the park has made all the difference.
"It is the perfect place for the children," she said.
MacDonald also thanked the Churchville Community Hall for allowing its recreation leaders to use its space for storage and planning during the summer months.
On Tuesdays, Municipality of Pictou County recreation students visit the recreation centre to provide assistance to Plymouth's summer recreation leader Fraser Brown and his team.
Some day trips to Melmerby Beach are also being planned in the future for the campers.
Mike Hecimovich, who oversees the East River Valley Recreation Centre, said the day camp is a welcome addition to the already busy park.
He said the park was used by a lot of local families in the last year who were looking for place to get outside and still be able to follow public health restrictions.
It's walking track and children's play areas are popular features and this summer it plans on expanding its green space near the brook.
"All of our hard work has paid off and it has been put to good use by a lot of families," he said.
Other communities in Pictou County hosting summer recreation programs include, River John, Lismore and Thorburn. The MOPC also hosts its own recreational LARK programs in Little Harbour, Scotsburn and Caribou in addition to hosting pop-up events
There is still space available in the Plymouth summer program so if you are interested, check out its Facebook page, Plymouth Community Centre and Recreation Association. It's recreation program runs until the middle of August.
The MOPC's LARK program also has space available. It takes place Tuesdays and Thursday at the Caribou Fire Hall from 9 a.m. to Noon. For more information contact mopc.lark1@munpict.ca or call 902-485-2247. It is for ages 5 to 12 years and the fee is $10 for the entire program.