Windy weather takes down 182 year old tree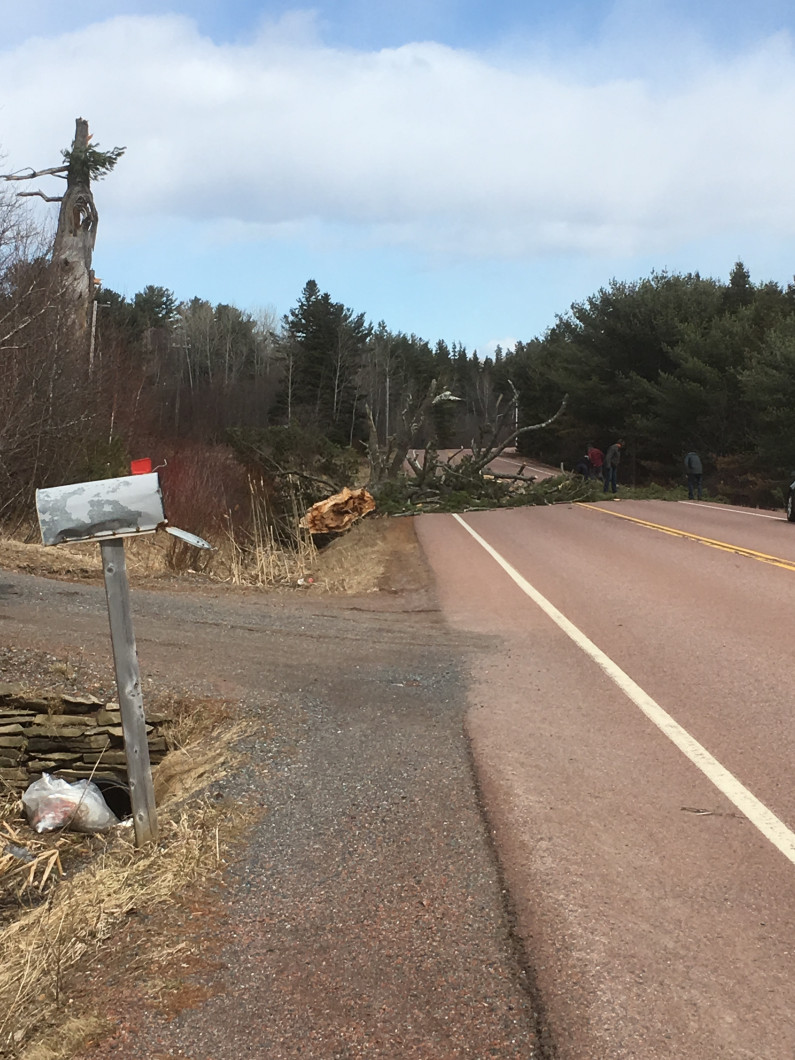 A 182 year old Tree in Central West River has fallen victim to Mother Nature.   The tree fell during Thursday's wind storm and landed across a road in the area.  The standing remains of the tree can be seen in the left of the photo. 
Municipality of Pictou County Warden Robert Parker said he is confident the tree is 182 years old because it was one of two trees mentioned in a book he read on century homes in the area. 
Residents of the area responded quickly to the incident and cleaned up the tree on the roadway. 
l