Warden's Message
The fall season is upon us again; with it, all the fall chores are getting ready for another winter season. This might include repairs to your home, putting in the winter's wood or getting winter clothing for the young ones. It is not news to anyone that the cost of everything has gone up, not just a little. All the above chores are greatly affected by inflation.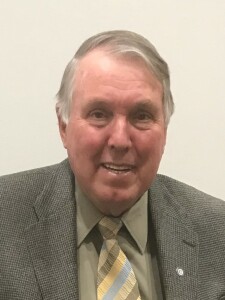 Heating your home is also a concern with the price of fuel which is why council is currently working on getting the new PACE program established, which will help with financing to install solar panels. More details on this will be available this fall.
If you are preparing your children for the coming winter season, it can be a real burden for many families to purchase winter clothing as the little ones grow, fill the lunch boxes every day and feed hungry mouths at home. Our municipal government is contributing dollars to all schools where rural students attend to help with breakfast programs for all students. These programs are well used and much needed if we want our students to have a fair chance. New this year, our municipality has allocated funds for a backpack program for all of our county schools, proportional to the number of rural students attending. Schools send some basic foods home with children where a need is determined. Students need good nutrition, and most schools started a program on their own because they saw a need. As food costs continue to rise, we need to be there to help play our part, especially for our children.

Many of you anxiously await news on the county's high-speed internet project. The good news is that many residents will soon have access this fall to fibre to their homes and wireless service in various locations across the county through 15 towers. More good news is that the private companies competing for your high-speed internet business on our network have very competitive prices for what should be a much-improved service. The "not so good news" is that installing all the needed fibre will take time to serve the whole county. Yes, winter is coming, and it will be financially difficult for many of us and our friends and neighbours. Please be kind and helpful to each other. It will make it much easier for all of us.
God Save the King!
Sincerely,
MOPC Warden Robert Parker