Warden's Message
Hello to all residents and visitors to rural Pictou County. We are all happy to have the warm sunshine and long days back, making it a wonderful time to enjoy all our beautiful county has to offer.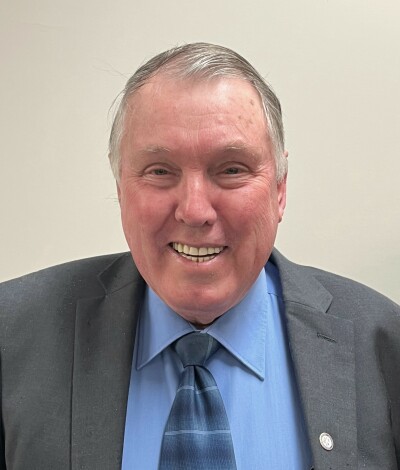 May all your crops, both commercial and backyard, have a bumper season. With high grocery store prices, some of us are turning to growing some of our own food to save a little. Our farmers depend on good weather to have good yields on their crops to allow a higher percentage of local food on our tables.
Speaking of farms. The Pictou-North Colchester Exhibition is planning to construct a new barn soon to replace an old one that has seen better days. Our county government is pleased to provide some municipal taxpayer dollars toward the new facility. Congrats to all the volunteers working hard to make this project a reality and to keeping our Agricultural exhibition alive and well. We lost one of our premier volunteers and a leader in the new barn project, Elwood Fraser in a construction accident earlier this spring. He will be sorely missed, but I know others will step forward. That is the way in rural Pictou County.
Our county budget has taken some big hits this year, but we continue to assist as many local initiatives as possible. Certainly, our trails took a big hit with the terrible effect of Fiona. Thanks again to the many volunteers who have worked endless hours to put some of these trails back into safe use.
Our county government was able to free up some dollars to help with machinery costs. Not nearly what is needed but hopefully, other levels of government will contribute as well.
I know many of you are anxious to hear of progress on the County owned high-speed internet system. On the wireless side, almost all towers are erected and being fine-tuned with several in operation. Please contact our offices to see if you are able to be serviced by any of those towers. The price is right, only $49.99 per month and this service is purchased directly from the county.
On the fibre side, progress has been slow but several more contractors have been brought on board to speed things up. Fibre is completely installed from our county building to the top of Mt. Thom. Also, from West River Fire Hall through Alma to New Glasgow.

The priority this summer is the Loch Broom Loop and out the Sunrise Trail heading to River John, hopefully by December. Once we are to the New Glasgow terminal, we can start to look at heading east for the 2024 season, with hopefully completion by 2025.
On behalf of myself and fellow councillors and our excellent staff, I want to wish you all a very enjoyable and safe summer, whether you are part-time seasonal or full-time residents or just passing through. You will never forget Pictou County. It just grows on you.
Remember to be kind to your family, your neighbours, your friends and especially yourself.