Development Officer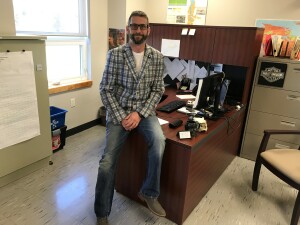 Jeramie Lewis has joined our growing team as our new Development Officer.
Jeramie is trained as a Transportation Engineering Technologist having attended Mohawk College of Applied Arts and Technology (Ontario 2007). He has since continued his education through various organizations and post-secondary institutions and brings a wealth of professional knowledge to our team.
Jeramie's previous professional experience includes working in a private consulting firm in Ontario before taking a role in the public sector with the City of Kitchener as Transportation Planning Coordinator, focusing on development and policy. Since relocating to Pictou County Jeramie has worked on contract with the Town of Westville before finally accepting a role with the Municipality of Pictou County.
Jeramie's work with MOPC will include the review and approval of subdivision and development applications and the preparation of development policies.