Council Highlights for May 3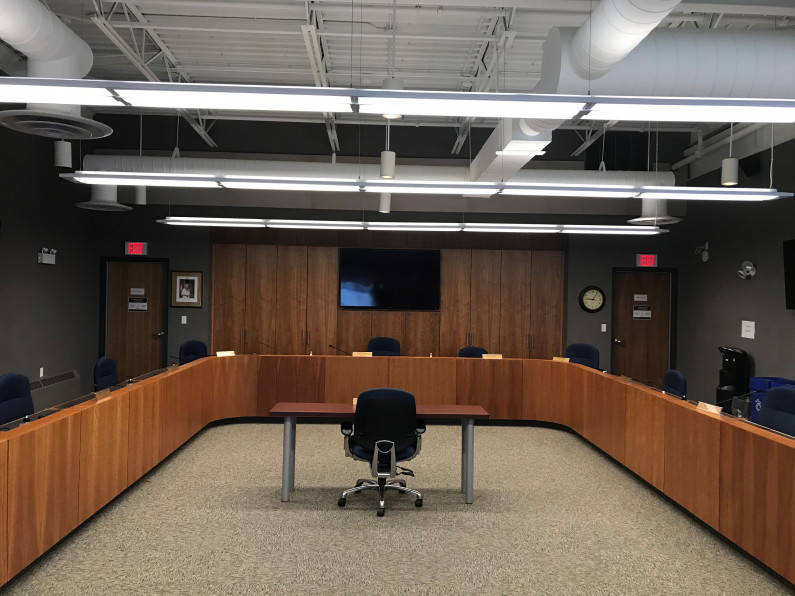 The Municipality of Pictou County held it monthly Council meeting on May 3. Here are highlights from the meeting:
The meeting started with Warden Robert Parker acknowledging the death of former Nova Scotia Premier and Pictou East MLA Donald Cameron. Warden Parker asked Council to hold the Cameron family in their thoughts during a moment of silence.
Council heard a presentation by Valley View Villa administrator Marcus Stephenson who said the home for special care had no Covid-19 cases as of yet. He said 95 per cent of the residents and designated caregivers are vaccinated and about 70 per cent of its staff. It has received financial assistance from the provincial government in relation to Covid expenses such as supplying equipment, supplies, infrastructure upgrades and it also provided funding to create a new temporary position called long term care aid.
Mr. Stephenson said the pandemic made its operations challenging in the beginning of the pandemic but with the support of the provincial government, staff and community, it has been able to avoid having any outbreak in the facility.
"I want to say how proud I am of my staff," he said. "They have been incredible, dedicated and passionate and put the residents first."
He said effective public health measures and the willingness of the community to follow these restrictions keep the virus out of the home.
Council approved grants to the following organizations:
Municipal Service Grants approved:
District 4 – St. David's Presbyterian Church – $2,000 for a defibrillator. To be paid from funds previously reserved for sidewalks.
District 4- St. George's Presbyterian Church – $2,000 for a defibrillator. To be paid from funds previously reserved for sidewalks.
Recreation grant – Hillside Community Society – $12,600 repurposing of second installment of funds approved on July 6/20 for hall acquisition and operating expenses to fund accessible washroom expenses.
NNEC $2000 bursary and graduation expenses
NRHS $2000 bursary and graduation expenses
Pictou Academy – $200 bursary
Tatamagouche Regional Academy – $200 bursary
Council congratulated volunteers in many districts who participated in the Go Clean Get Green initiative. Many districts said they had good participation the week of April 18-24th. Some districts are hoping for a repeat of this clean up in the fall.
Council approved the first reading of its Municipal Planning Strategy and its Land Use Bylaw regarding Wind Energy Development. The bylaw will be posted on our website in the near future and a second reading will take place following a public hearing. No dates have been set as of yet for the hearing because of public health restrictions currently in place. Updates will be available on our website and social media sites.
Council approved three resolutions brought forward by its Climate Change Committee. They include:
Climate Change Mission Statement: The Municipality of the County of Pictou will mitigate the effects of climate change and will reduce greenhouse gas emissions to net zero.
The Municipal Council for the Municipality of the County of Pictou will complete an inventory on corporate energy usage and identify annual goals for reducing the use of fossil fuels by 2021.
The Municipality will research and cost purchase and installation of electric charging stations in key locations throughout the Municipality.