East Pictou Rural High Celebrates 50 Years of Excellence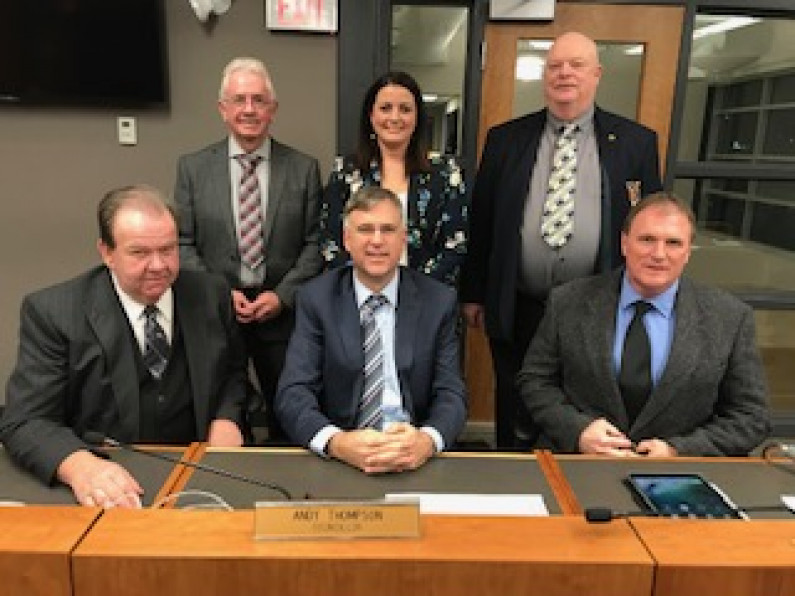 Councillors with the Municipality of Pictou County who attended East Pictou Rural High School in the past include from the front, left: Chester Dewar, Andy Thompson and Randy Palmer.  Back,left: Don Butler, Darla MacKeil and Peter Boyles. 
Sutherland's River, NS – East Pictou Rural High ("EPRH") has a rich history in Pictou County. For over 50 years, with graduating classes from 1953 – 2003, thousands of students have passed through the corridors of EPRH. During this time, the school and its students developed a reputation for excellence in academics, sports, music and so much more. As the life of our beloved EPRH School draws to a close in 2019, a celebration is being planned for July 19-21, 2019.
We are proud of the alumni that attended EPRH, many of whom have gone on to become successful individuals, community leaders, business owners, well-known personalities and respected citizens, not only here in Pictou County, but across Canada and the rest of the world.
This weekend will be an opportunity for EPRH alumni to reunite, walk down memory lane, connect with former classmates and neighbors and celebrate the memories and history of a beloved institution.
To mark the celebration, local designer John Ashton created a "Together Forever" logo which represents East Pictou Rural High school's culmination of 50 years as a place of learning in Pictou County and Nova Scotia. The original crest, centered within this logo was designed by student Jacquelin Louise Grimm in 1953, the first full year of operation of EPRH as a school. This crest, combined with the slogan "Together Forever" and the number 50, signify the pride, dedication and commitment the school had for its students, teachers and staff.
Details of the weekend will soon be released and can be found by searching Facebook "EPRH Together Forever".