Finance and Property Services Highlights from Dec. 16, 2019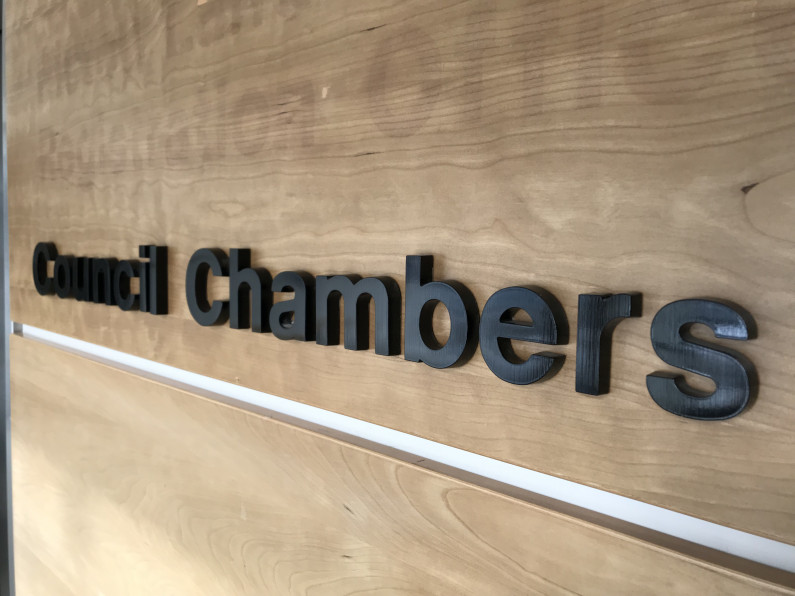 The Municipality of Pictou County held its Property and Finance Committee Meetings on Dec. 16. Here are the highlights from those meetings:
Councillors have approved an application from Dave Freckleton to be the Municipality of Pictou County's representative on the board of the directors for the 144 Construction Engineering Flight. Mr. Freckleton is a Pictou County resident and was previously on the board as a representative from the Nova Scotia Community College from which he recently retired.
The County has wrapped up work on two capital projects, which included new sidewalks in River John and road improvements at Stanwood Drive and Barclay Road in the Lyons Brook area. County staff said there are some minor topsoil and sod work to be done in River John in the spring, but the sidewalks have been installed and ready to be used by the public.
County residents wondering when their new streetlights will be in place will have to be patient. The Municipality of Pictou County has approved 15 new streetlights in various districts, but it can take at least six months or more to get the work done. Staff told councillors that once a request is approved by the County, work needs to be done by Nova Scotia Power about the location of the light and hook up as well as contacting the supplier who needs to order the lighting equipment. Since there is a high demand for LED lighting across the province, it can take months for the company to get the products followed by installation. It was also noted that any kind of emergency, such as Hurricane Dorian in September, can add to this wait time because repairs and maintenance of existing lines become a priority for Nova Scotia Power and its crews.
Council wants to see if there is a way to help community-owned buildings with high liability insurance costs. Several councilllors spoke about organizations in their districts, paying high insurance fees that are needed to host public events. Staff told councillors this has been listed as a priority in the Municipality of Pictou County's recreation and community living strategy that will be addressed beginning in 2020.
The Municipality of Pictou County's next council meeting will be Jan. 6 in Council Chambers at 46 Municipal Drive, Pictou at 7 p.m. Everyone is welcome.