Free Leash when you register your dog with Municipality of Pictou County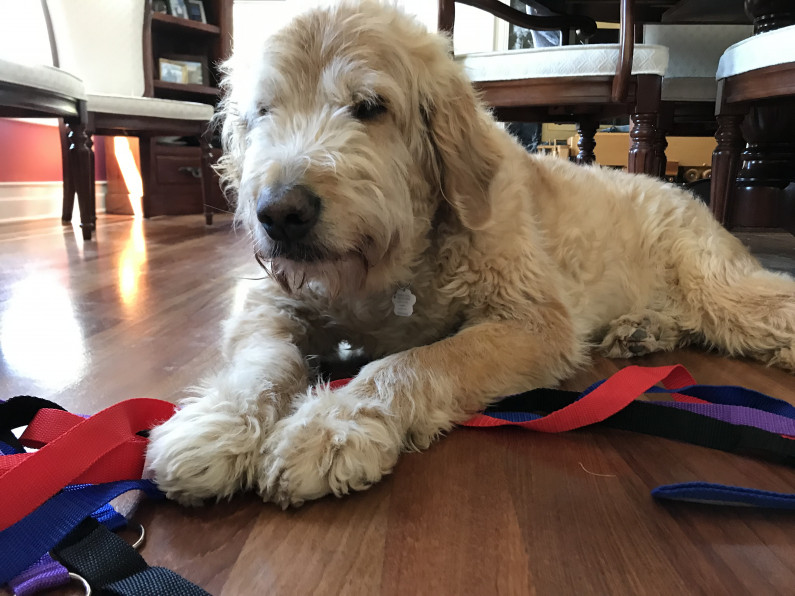 It might not seem like much, but a small metal tag on your dog's collar can mean keeping your dogs safe and home where they belong.
The Municipality of Pictou County encourages all its dog owners to register their dogs so the animals can be easily identified if they are found off their property.
"The benefit of a registered dog is that if I pick up your dog, and it is tagged, the first time I will return it to you and if it is not tagged, I will take it to the SPCA and you will need to pay all of the fees associated with them keeping it until its owner is found," said Municipality of Pictou County Bylaw Enforcement Officer Anne MacCarthy.
Dog owners wanting to claim their unregistered dogs after they have been found running at large and taken to the SPCA can pay associated frees running as high as $410.  If the dog is brought to the SPCA, it will not be able to be returned to its owner until its registered. 
MacCarthy said the dog tag is a simple and effective way for the County to track the owner of the dog and have it returned to its home.  When people register for dog tags at the Municipality of Pictou County's Administration Building at 46 Municipal Drive, they fill out a short form with their owner's contact information as well as the colour, breed and name of the dog. 

There is a $10 lifetime fee for a neutered dog and $35 for unneutered dogs.  The tag can be replaced for $1 if it is lost or damaged.  Information about the dog, in terms of it being sold or given to new owners, can also be updated at the County office.  On the tag is an identification number and that can be easily traced back to the dog owner through County records. 
"It is one of the easiest ways to get your dog returned to you quickly," MacCarthy said.   
The Municipality of Pictou County registers about 70 dogs a year. It has a strict bylaw about dog control that states that tags must be purchased and attached to a collar at all times, expect if the dog is being used for hunting purposes.
It also states that dogs taken off their own properties must be restrained by a leash at all times unless they are working or hunting dogs.
If an unregistered dog is reported running off property and the owners can be identified, the owners will be sent a letter warning them that their dog was running at large and that it should be registered with the County.
In an effort to promote the importance of registering dogs in the Municipality of Pictou County as well as the use of leash control, every owner that registers their dog with the Municipality of Pictou County from now until September will be given a free leash. 
You can pick up your free leash during the County's fundraising barbecue Thursday, June 13 from 11 a.m. to 2 p.m.  in support of Viola's Place.  Drop in for a hot dog, sausage or hamburger, listen to the Pictou County Fiddlers and while you are here, register your dog.   It's all one-stop shopping for all of our two-legged and four-legged residents.
For more information, contact Anne MacCarthy, Bylaw Officer for the Municipality of Pictou County, at 902-485-8640.