Let's Talk Recreation and Active Living session coming to Eureka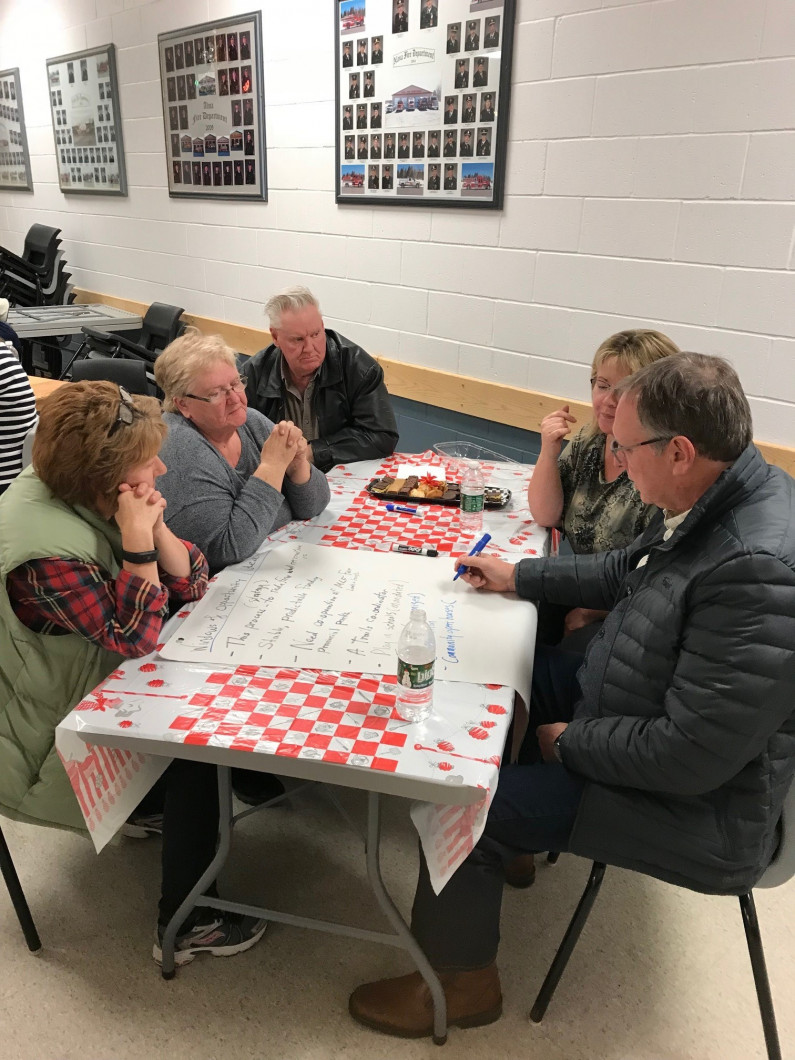 The Municipality of Pictou County hosted another successful Let's Talk Recreation and Active Living community session Wednesday in Alma.  Local residents were able to share their thoughts on recreational opportunities and challenges in rural Pictou County. 
Another session will take place tonight (Thursday, Dec. 6) at the Eureka Fire Department from 6:30-8:30 p.m. and all ages are welcome to participate.   Information collected from the sessions will be taken into consideration during the development of the Municipality's new strategic recreation plan.