Many Factors Affect EHS Response Times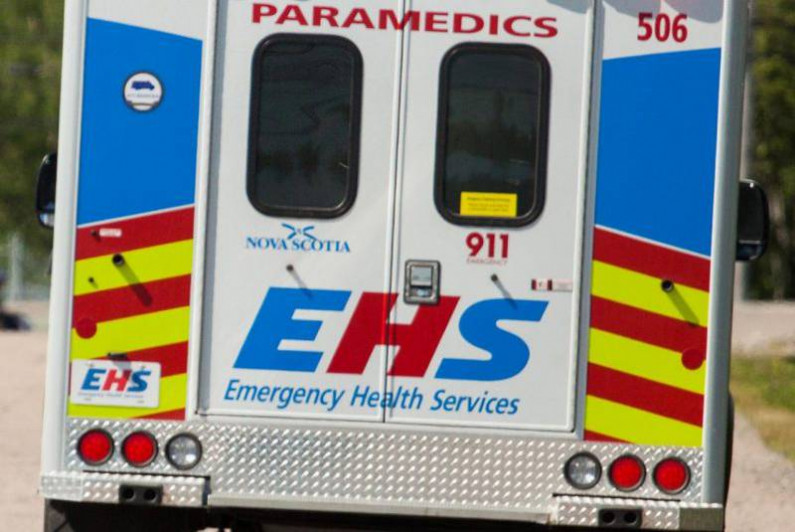 PICTOU, NS – Emergency Health Services response times in Pictou County are above the recommended level, says the regional manager for the Northeastern region.
Derek LeBlanc visited Council Chambers recently to update the Municipality of Pictou County on the issues that affect EHS emergency response times as well as answer any questions regarding the service.
He said there is a complex formula regarding response times and the service is expected to meet the time frames 90 percent of the time.
"We are exceeding response times here. We are in the 96 percentiles overall, "said LeBlanc.
He said many issues affect EHS response times, including weather, staffing, location, resources and safety of EHS staff.
"We have eight supervisors in the region who work along with 300 or so active-duty paramedics," he said, adding the northeastern region includes Pictou, Antigonish, Cumberland, Colchester, Guysborough counties as well as some of East Hants and Halifax counties. "These paramedics start and end their day in one of the 16 ambulance base stations in the northern region. I am very specific when I say they start and end their day on their duty shift in one of those locations because it is important for everyone to understand that just because an ambulance operates out of Pictou, that doesn't mean that ambulance responds to your emergency."
When an ambulance moves out of one location for a call, it is covered by another or others depending on the demand for service. He said when an ambulance is dispatched to a request, the other ambulances immediately surrounding that ambulance move into different positions so they can minimize response times for the next call coming in.
Last year, EHS answered between 500-600 calls a day province-wide or roughly 180,000 for the year. Half of these calls were non-urgent transfers that involved moving clients from one location to another or taking them to appointments. Non-emergency calls are restricted when the weather is severe, but EHS responds to all emergency calls.
"Sometimes, we need to deploy plows or other means of transportation to get to people in times of crisis, but we do not restrict those moves," LeBlanc said.
He said one of the most significant factors that affects response times is hospital closures, bed closures and hospital offloading delays caused by overcrowding.
"This is not so much of an issue in Pictou County," LeBlanc said. "The Aberdeen Hospital is our primary destination and its patient flow is quite good there. Other areas like Colchester hospital have significant offload delays in the emergency department."
He said there are several emergency department closures because of lack of physicians or nursing coverage issues and these closures increase the length of time from when the ambulance is assigned to a call until it completes the request.
In the last decade, LeBlanc said the length of time on task has almost tripled because of closures, bed reductions and offload delays. Delays in other parts of the province can also have an effect on ambulance service here in the County.
"A hospital offload issue in Halifax affects our ability to respond to emergency calls in Pictou County because our ambulances transport patients up the road for appointments, end up doing emergency calls while they are there in the city, and all the other ambulances from other regions including that one are stuck in offload waiting hours to offload patients so. Therefore, the number of available ambulances in the rest of the province is diminished. Ambulance response times across the province are increasing by that phenomenon. It is a supply and demand issue. "
Staffing the ambulances is also a challenge. EHS recruits' paramedics from schools and attends job fairs in other provinces, but it is not unlike other areas of the health care system that are struggling to recruit and retain employees.
"This is an attractive place to work for paramedics because paramedics in Nova Scotia can practice to their full scope here and we offer the Nova Scotia lifestyle, but we still have staffing issues."
He said EHS has a good relationship with local fire departments and Pictou County has a very active first-responder program. He added EHS does rely on fire departments a lot for assistance on the scene such as lift assistance, etc.
Council thanked LeBlanc for his presentation and said it now has a much more knowledgeable view of the service that it will be able to pass along to its constituents.