MOPC Receives Community Spirit Award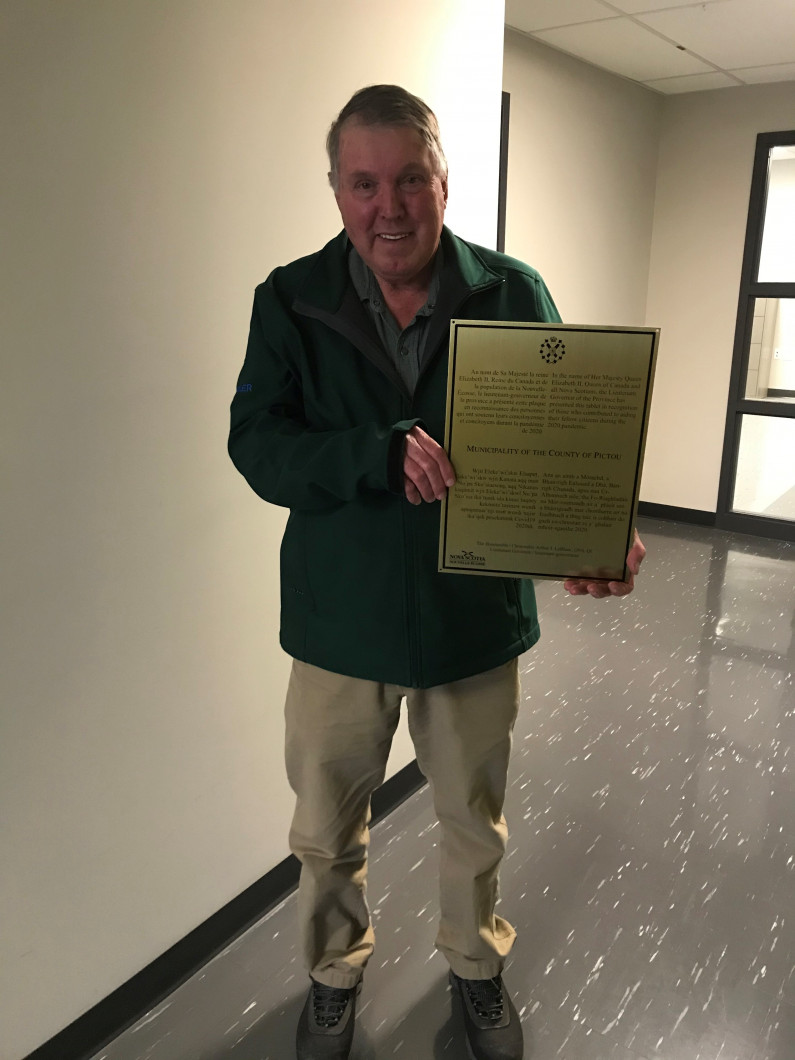 The Municipality of Pictou County is pleased to be one of 49 municipal units, 30 villages and 13 Mi'kmaw communities to receive the Lieutenant Governor's Community Spirit Award. Typically awarded to four communities each year, the Lieutenant Governor recognized the efforts of everyone during this pandemic.
"In the name of Her Majesty Queen Elizabeth II, Queen of Canada and Nova Scotians, the Lieutenant Governor of the Province has presented this tablet in recognition of those who contributed in aiding their fellow citizens during the 2020 pandemic."
Thank you to all Pictou County residents who have followed health restrictions during the past year. The plaque will be hung in the lobby of our administration building for everyone to view.