MOPC Recognizes African Heritage Month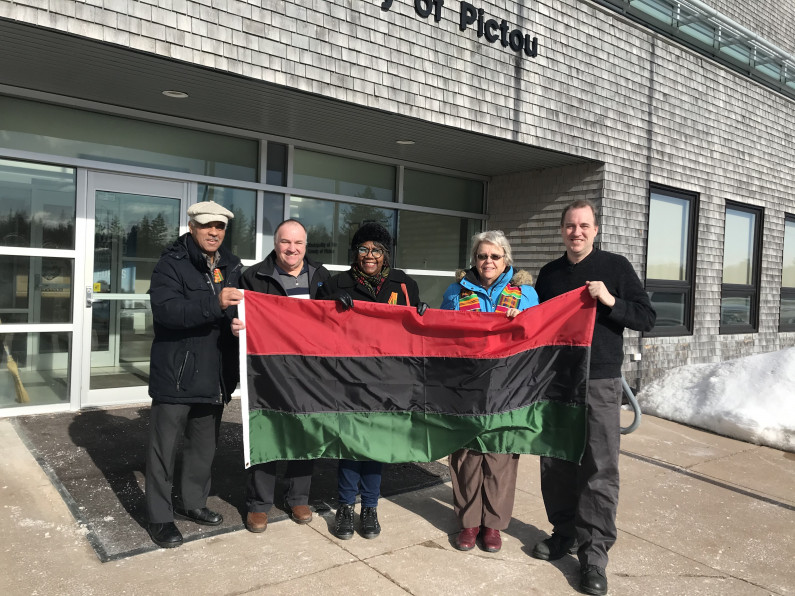 Today we made history!! For the first time, The Municipality of Pictou County raised the Pan African Flag in honour of African Heritage Month. The flag will be proudly flown outside of our Administration Building at 46 Municipal Drive, Pictou for the month of February.
In attendance at the event were, from the left, Brian Bowden, MOPC Deputy Warden Wayne Murray, Crystal States, African Nova Scotia North-Central Network, Brenda Bowden and MOPC CAO Brian Cullen.
County Deputy Warden Murray said he is proud to learn that Nova Scotia played a large role in the establishment of African Heritage Month which was officially recognized in this province in the mid-80s.
Ms.States commented that she pleased to see the acknowledgment of African Heritage Month is continuing to grow each year and institutions such as the Pictou-Antigonish Regional Library and Municipalities promoting it as well as hosting various events.