MOPC Warden Thankful for Proposed Granton/Abercrombie Roundabout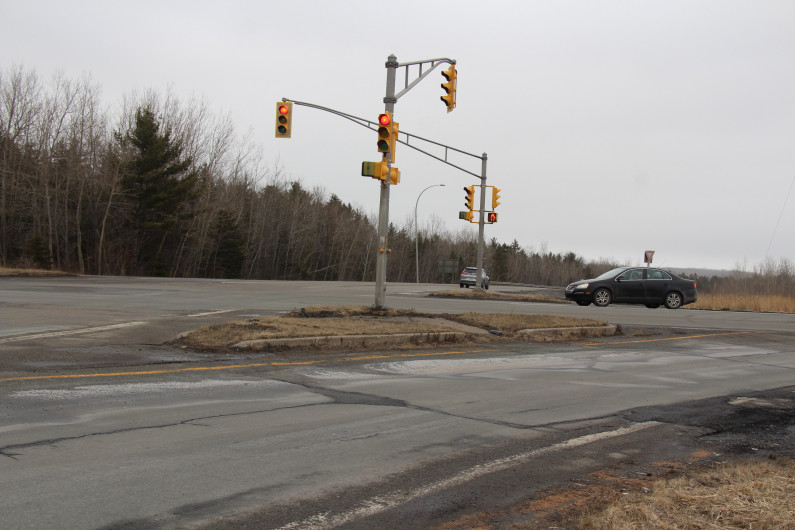 Our County Council committed a few years ago to advocate for and lobby our provincial government for safety improvements at the Trenton Connector/Abercrombie Road intersection.  A public meeting was held at the Abercrombie Fire Department, and the overwhelming opinion was that a roundabout would be the best solution.
Costly, yes, but how much value do you put on a life?  Similar roundabouts are being constructed across the province, such as Antigonish, to save lives at dangerous intersections. In my books, a life is worth just as much in Pictou County as anywhere else in the province.
As warden for our rural municipality, I congratulate Nova Scotia Transportation and Infrastructure Renewal Minister Lloyd Hines and his government for having the conviction and foresight to move this project forward as quickly as possible. 
This construction season's projected completion date is good news for our resident's safety and jobs during a pandemic. 
I feel that the Abercrombie Fire Department, under the leadership of Chief Sandy MacPherson, played a significant role in making this day happen. They know the horrible circumstances of attending to motor vehicle crashes when each vehicle is going 80 km/hr plus. They know enough was enough.
TIR Area Manager Greg Chisholm also played a major role in making this announcement come true.  During the fire hall meeting, he did an excellent job of communicating the problems and possible solutions without promising anything because that was not his role.  Yes, the politicians make the announcements, but the people behind the scenes, like Mr. Chisholm, have to make the sound and justified arguments before a large and expensive project like this makes its way up the ladder.
Finally, a special thanks to councillors Larry Turner, Peter Boyles and David Parker for pushing our Council to keep this issue on the front burner so it would not be forgotten.  All of our Council made this commitment, and all of our Council kept its word.  Council's job on projects like this as well as the new bridge in Springville, and the divided highway from Merigomish to Antigonish, is to work with our fire departments and local communities to advocate for and make good arguments in favour of vital highway infrastructure to save lives and make lives more livable.
We shall now encourage our local officials and our government to ensure that design work for the new roundabout moves along quickly so that tenders can go out and construction takes place this season, as the new five-year list proposes.
Sincerely, 
Robert Parker,
Warden for the Municipality of Pictou County