MUNICIPAL AWARENESS WEEK: Where are your tax dollars being spent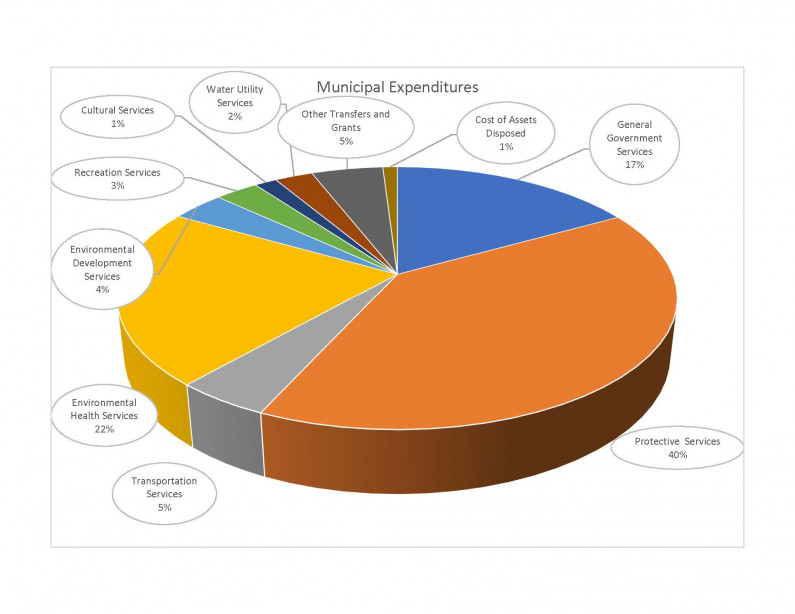 In the 2018-2019 fiscal year, the Municipality of Pictou County collected $14 million in taxes from residents and businesses.
But do you know how that money is spent by the Municipality?
Here is a general breakdown that will help you see where your tax dollars are spent.
Protective Services – 40 percent or $6.3 million which includes policing, prosecution services, bylaw enforcement, emergency measures, building inspections, and fire.
Environmental Health Services – 22 percent or $2.3 million for such services provided by public works including sewer and water in addition to contracted garbage and recycling collection.
General Government Services – 17 percent or $2.5 million which includes administration fees, building maintenance, tax exemptions, and sales.
Other Transfers and Grants – 5 percent or $783,598 which used for municipal service grants, refugee assistance, and deed transfer tax.
Transportation Services – 5 percent or $741,686 allotted for streetlights, road maintenance (non-provincial roads) and sidewalks.
Environmental Development Services – 4 percent or $581,623 which is used for GIS and mapping, wind turbines, marketing, community grants, and regional development expenses.
Recreation Services – 3 percent or $476,257 for grants, council programs, recreation strategy and contributions to the Pictou County Wellness Centre Authority.
Remaining expenses – Water Utility 2 percent, cultural services 1 percent and cost of assets disposed of 1 percent
In addition, another $5 million is collected by the Municipality that goes directly to the provincial government to pay for such services as education, corrections, and the regional housing authority.