Municipality purchases Tick Kits for its employees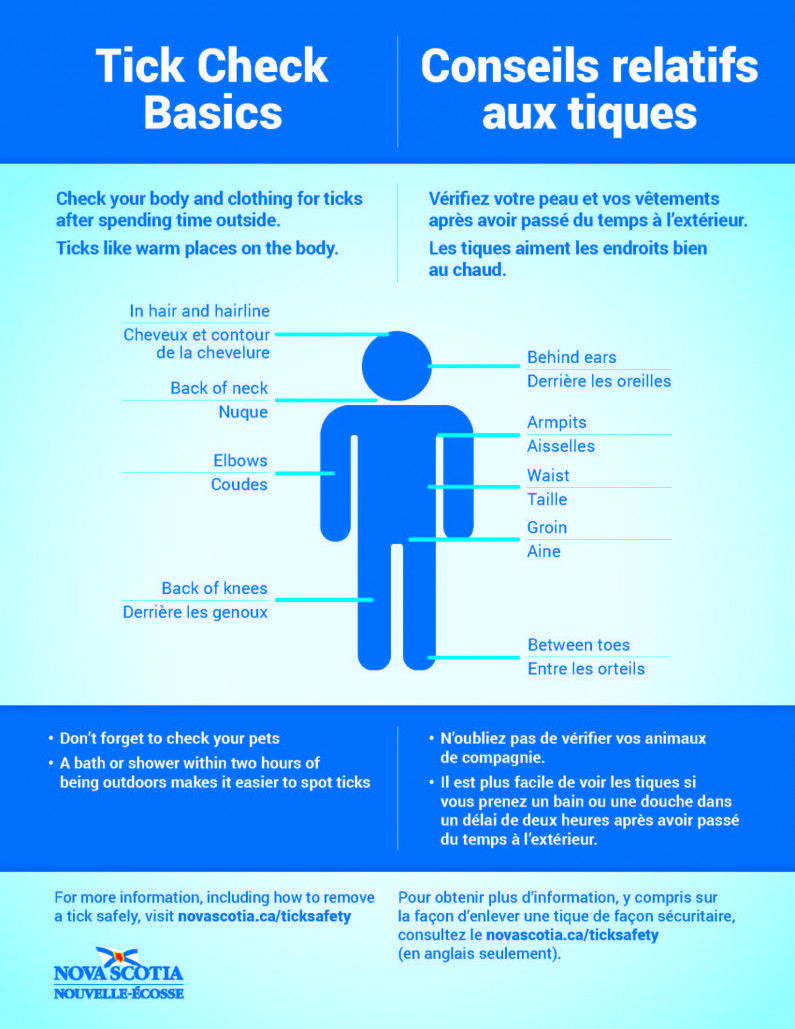 PICTOU, NS - The Municipality of Pictou County is taking an extra step to protect its employees from ticks.
Councillors approved a motion during May's meeting to purchase AtlanTick Kits which will be used by its staff and summer recreation students.
District 9 Coun. Peter Boyles said the kits are used by Nova Scotia Power employees and it would be beneficial to have them on hand for municipal employees who work outdoors.
"So many people that could use them. It would be nice if we get some kits to put out for the summer programs," he said.  
The AtlanTick kits were developed in partnership with  Acadia University and include a magnifying glass, a pair of painted tweezers, two Atlantick TickPicks, bandages, alcohol swabs, a pair of latex gloves, a tick identification card, a vial to put ticks in once removed and a bonus 10 ml sample bottle of AtlanTick Outdoor Spray.
The body spray is all-natural and intend for use on humans and dogs. The company states on its website that it is typically safe to use these ingredients on people and puppies 6 months and older, and it is always safest to test on a small patch of skin first in case of skin or scent sensitivities. Because there are no conclusive studies to know the effect of essential oils on babies in utero, the company suggests that people seek advice from your doctor before using or refrain from using our spray if pregnant. For any other concerns please ask your doctor and/or veterinarian for advice.
More information on the Altantick Kits and its outdoor spray can be found on its website https://www.atlantick.ca/the-science-behind-atlantick. 
Municipality of Pictou County Warden Parker signs a proclamation declaring May as tick awareness month.