Little Harbour Working Towards Constructing Three Pickleball Courts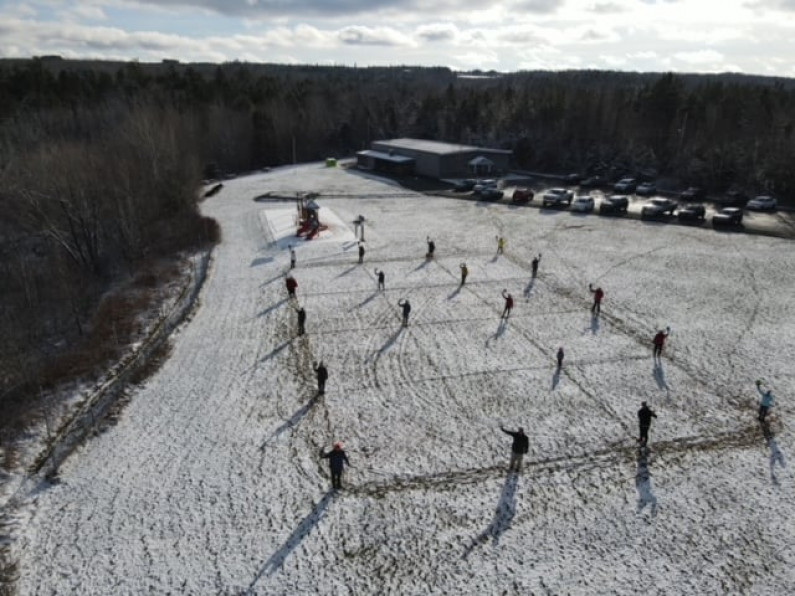 The Little Harbour Community Centre is working towards its goal of having outdoor pickleball courts.
Currently, about 60 people play pickleball indoors at the centre and it is this popularity that led committee members to consider constructing three outdoor courts.
Pickleball is a paddleball sport combining tennis, badminton, and table tennis. Little Harbour Pickleball Club member Lachie MacIntosh recently said in a presentation to Council that it is a low-impact, easy-to-learn sport that has many benefits for participants.
"It is a remarkable innovation in sports," he said. "To our little Harbour Group of 60, pickleball is simply a means to an end. Much more important than the game is bringing the community together."
Pickleball is the fastest growing sport in North America, and the Little Harbour Community Centre's Pickleball Club believes it could increase its membership to 200 by adding the extra outdoor courts. The project is estimated to cost about $150,000, and the club has been successful in raising one-third of this funding. It is hoping to break ground on the three courts in 2021.
The club's goal is to have the courts available to both full-time and seasonal residents, host youth programs, tournaments, clinics, and players throughout the region. The court will also be accessible so players who require the use of a wheelchair.
District 2 Coun. Deborah Wadden said she has seen the hard work this committee has put into making this dream a reality.
"I certainly appreciate the endeavour they have gone through to get the work done. They have great support in our community. This being a COVID year, a facility like this shows how we can get around this pandemic. This could be the first of many pandemics in the years to come, so we have to learn to grow. Something like this pickleball court will keep people active," she said.
Coun. Wadden added the Little Harbour Community Centre is very active by hosting many programs and recently built a new playground and pavilion.
The Pickleball Community Club is accepting, which can be mailed or etransferred.