Pictou Landing Chief Hopes She is a Role Model for Other Women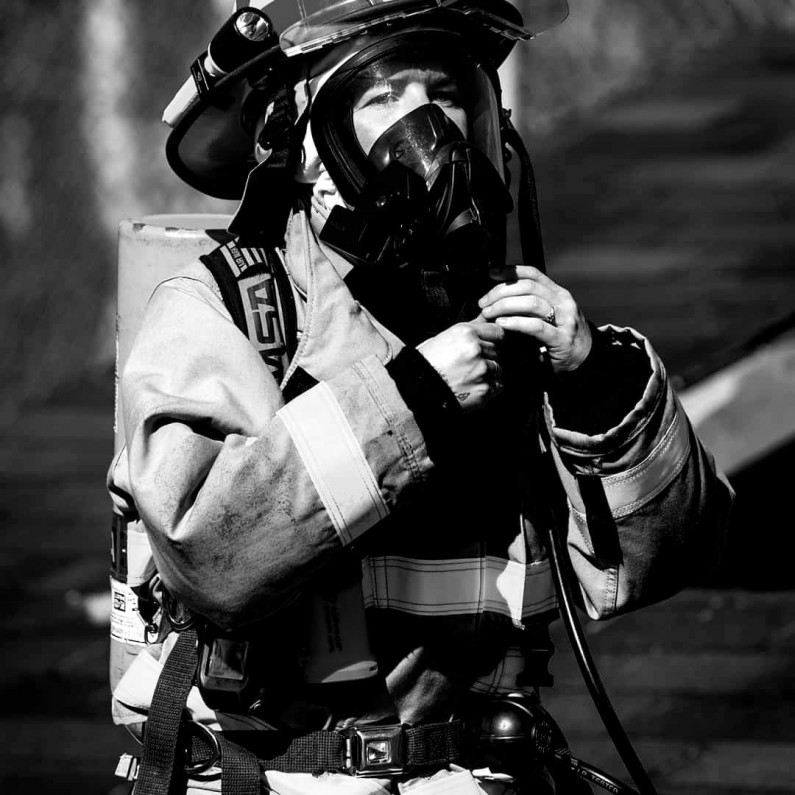 Debra Caldwell is no stranger to firefighting.
She grew in Pictou Landing and has seen the daily workings of a fire department firsthand from a young age since her father was chief of the same department in the past. She knew this was something she always wanted to do, but her past knowledge told her the timing had to be right.
As a single mother of two boys, she waited until her children were older before she put her name forward to volunteer.
"It was something I always wanted to do, but I had to wait until my kids were old enough."
That time finally came four years ago when she joined the Pictou Landing Fire Department, and she is now wearing the white helmet for the same department.
"I came on as chief last year," she said, adding she joined the Pictou Landing Fire Department four years ago. "Our chief at the time had some family issues and had to step down, and they needed someone to step in, and that someone ended up being me. "
Caldwell said everyone in her department and others in Pictou County have treated her well in the role.
"I couldn't ask for a better group of guys to help me out."
The Pictou Landing Fire Department currently has between 20 to 25 members as well as a junior program. She volunteers alongside her sons, 23-year-old Ethan, a driver/pump operator, and 15-year-old Clinton, who is part of the junior firefighter's program.
There is another woman firefighter in her department, and she hopes she can be a role model for other females who are thinking about volunteering for local departments.
"When women see other women in departments, it makes them feel more comfortable about joining. I know a lot of women in Pictou County who are good firefighters. It's nice to be a role model for other women and young girls to see they can do this as well."
Caldwell said departments, including her own, are always looking for recruits, but the pandemic has made things challenging in more ways than one.
She said training currently takes place every Tuesday night, but that was halted for a bit during the early months of the outbreak. Firefighters need to get used to taking extra public health precautions both during training and emergencies. Fundraising for a new roof on the department, which is estimated to cost over $100,000, has also been slowed. Still, she does appreciate the community's support of the Nova Scotia Firefighters' weekly 50/50 draw.
"Community members have been awesome in supporting us with that," Caldwell said.
If you have a volunteer you would like have featured on our website, please contact sueann.musick@munpict.ca.