Council wants electronic speeds signs placed in areas that have speeding problems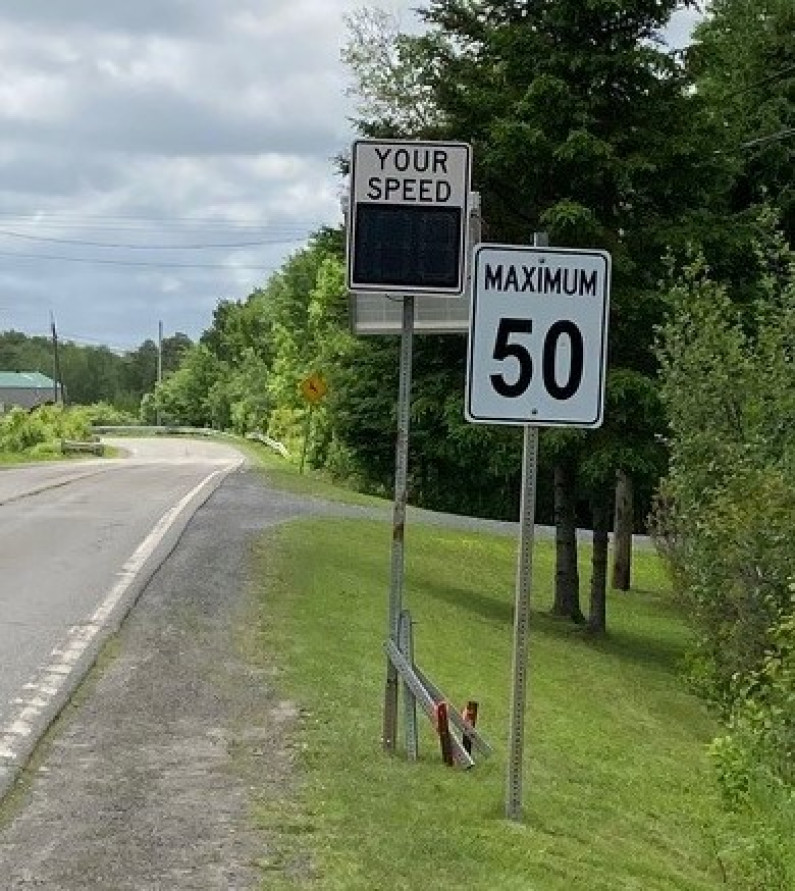 MOPC Council will once again be asking the provincial government to review its requirements for electronic speed signs.
Council agreed Monday to send in a list of sites it would like to see electronic speed signs placed between May and October, including areas that don't meet provincial requirements. The province requires the signs be placed in areas where there is a change in the speed limit, but District 3 Coun. Darla MacKeil said there are other places they need to be.
MacKeil said speeding is a concern for her residents, especially along the Sunrise Trail which has been recently paved. The speed limit on the Sunrise Trail is 80 km but it does not meet the provincial requirements for the electronic signs because it doesn't change speed limits.
However, the policy does state that signs can be placed in areas that have speeding issues despite significant enforcement.
The MOPC has four electronic speeds signs and site locations recommended by council are given to the province for permit approval.
"I feel there are many districts like District 3 that haven't benefitted from the speed signs yet, but hopefully we can get these applied for and into areas that haven't seen the signs yet."
Councillors agreed that more enforcement would also be helpful in reducing the amount of speeding taking place on rural roads.
"I had residents call me concerned about speeding," said District 8 Coun. Larry Turner. "In terms of enforcement, I met with RCMP three months ago and talked about enforcing some of the places they pointed out to me that were problem areas of speeding. I know with the RCMP their intent is good, but whether not they have resources to do that type of work is a different story."